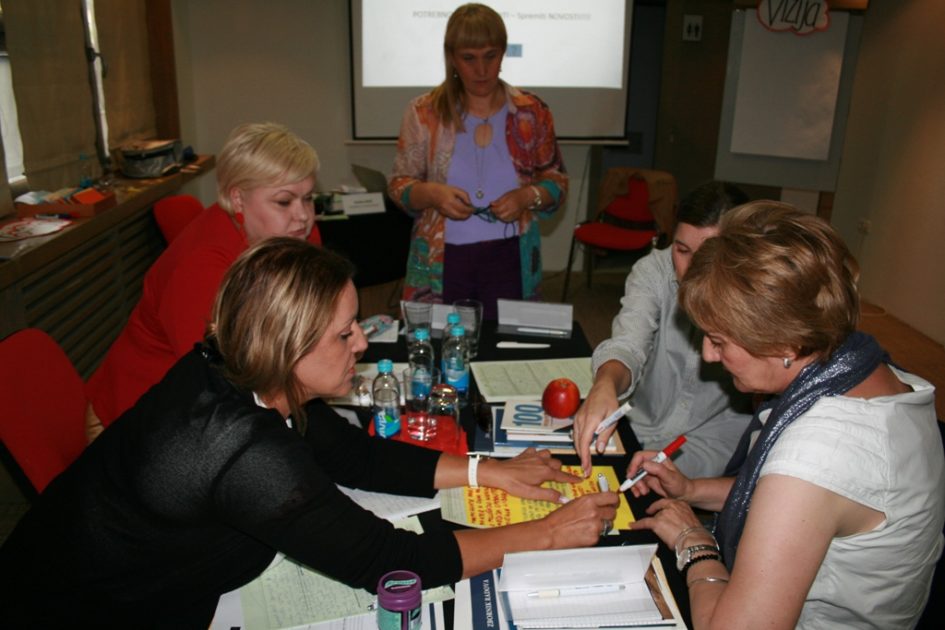 JAHORINA, 14.7.2019. – Journalists from several Bosnian media yesterday made a strategy for the Female Journalists Network that will represent a kind of secure house from which female journalists will draw strength, ideas and knowledge in the struggle to improve their professional rights.
The participants agreed that the network should be a solidary and unique organization that will advocate work-social and gender equality in the media, as well as prevent the impunity of attacks and violence against media workers.
– Female Journalists Network puts the focus of women in our not at all simple job in which, protecting and reporting about others and their rights, most of the time we forget ourselves. Through this initiative, we will be fighting for more effective protection of women journalists who are often victims of attacks and discrimination – said editor of the portal Srpskacafe.com Andrijana Pisarevic.
After several preparatory workshops organized by the BH Journalists Association (BHJA), which concluded that female journalists are particularly exposed to pressures and violations of rights only because they are women, it is accepted to create the Female Journalists Network as a professional mechanism for education, protection and prevention of violence against female media employees in all parts of BiH.
– I'm sure that the action of the Network will make changes for the benefit of the whole journalist community. Our male colleagues are often silent and working, and we women journalists are still encouraged to build the Network in order to improve the position of journalists in the state and to contribute to the reputation of the journalist profession – said Maja Nikolic, journalist of Radio Free Europe (RFE).
Lately, female journalists are more and more often exposed to the attacks only because they are women. The Free Media Help Line within BHJA has reported about 60 cases of attacks on female journalists in the past five years.
(Oslobođenje)