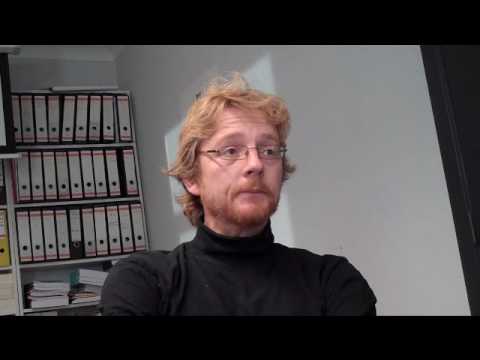 PODGORICA, 21.12.2017 – Assistant General Secretary of the International Federation of Journalists (IFJ) Oliver Money-Kyrle and media expert Vojislav Raonić met with the representatives of the Trade Union of Media of Montenegro, President Marijana Camović and Vice President Radomir Kračković. During the meeting it was discussed about current cooperation between two organizations and further activities were agreed.
Money-Kyrle expressed his satisfaction for having an active partner in Montenegro and pointed out that IFJ has been cooperating with SMCG since its establishment, and that IFJ supported its work through specific projects.
"I believe that this form of cooperation will continue, because we see that the support provided is not without results. On the contrary you gather employees from the state owned media, local media, but also from private media which is rare in this part of Europe", said Money-Kyrle.
Camović and Kračković presented SMCG work and pointed out that membership of the organization recently, since the Trade Union of RTCG employees had joined, was significantly increased.
"Now we represent almost half of the total number of employees in media sector in Montenegro and we are definitely the largest organization in the country dealing with media employees and journalism", said Kračković.
Raonić believes that strengthening of SMCG is very important and that it presents a major step for media employees and profession in general.
Challenges journalists face with in their work were discussed at the meeting, as well as new technologies and educational needs in order to keep up with the trends of contemporary approach to journalism.
In the coming period IFJ will be more present in Montenegro through a regional project financed by the EU, which will focus on public services and improvement of their work, and which will start in February next year.