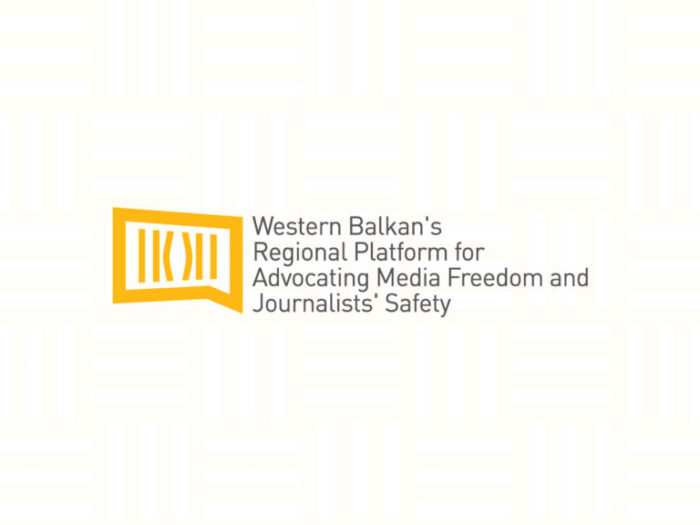 The Western Balkan's Regional Platform for Advocating Media Freedom and Journalists' Safety, which represents more than 8,000 members, strongly condemns the police treatment of the journalist of Index portal, Gordan Duhacek, who was arrested at the Franjo Tuđman Airport on Monday (Sept 16th), in allegation with two of his posts on Twitter profile.
According to Index portal, Duhacek went to an interview at the police station at Heinzelova Street in Zagreb the day before his arrest (Sept 15th), since he was informed that he is under suspect for two misdemeanors. Despite being interviewed, police arrested him at the airport on Monday and took him to the 7th Police Station in Zagreb, after which he was taken to the Misdemeanor Court in Zagreb. He was charged in relation to two posts on his private Twitter account and released with fine around 100 euros.
One Tweet was posted in summer 2018 and the other a few weeks ago. In the first Tweet, he referred to Zadar's police treatment, using the controversial acronym "ACAB", while in the other Tweet he used the song "Vila Velebita" in a satirical manner.
The Regional Platform warns that the police treatment of Duhacek is unacceptable and cannot be interpreted as anything other than intimidation. The Regional Platform supports CJA in its efforts to protect journalists and freedom of speech.
"It is unacceptable that people can be arrested for publishing posts on social networks. The way it happened is not appropriate for a democratic society, especially for a member of the European Union. And in that sense, CJA expects that such things will not happen again", said CJA president Hrvoje Zovko.
We remind that every attack on a journalist is an attack on the public interest, democracy and human rights. The Platform will inform all European institutions of this incident and request their intervention in the area of media freedom and safety of journalists in the Western Balkans region.
Skopje – Belgrade – Podgorica – Pristina – Sarajevo – Zagreb, 18.09.2019.
BH Journalists Association
Trade Union of Media of Montenegro
Croatian Journalists' Association
Association of Journalists of Kosovo
Association of Journalists of Macedonia
Independent Journalists Association of Serbia