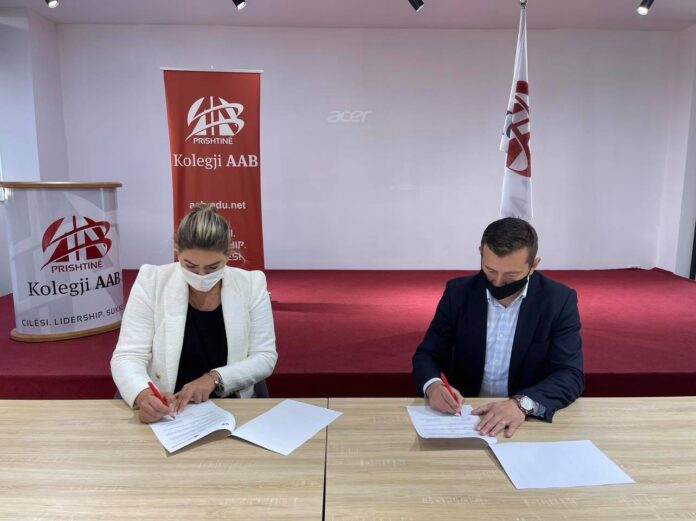 The Association of Journalists of Kosovo – AJK, today signed the Memorandum of Cooperation with AAB College.
This memorandum was signed to intensify professional and academic cooperation in the field of journalism and media studies, based on the advancement and raising of journalism standards.
The Memorandum of Cooperation is of interest and for the benefit of both parties, as it will enable further training and professionalization of journalism students, the opportunity for cooperation with journalists, the development of lectures of mutual interest and joint activities in order to advance development of the media environment in Kosovo.
AJK aims to sign memoranda of this nature with other organizations and institutions, which are based on the advancement of journalism students and journalists.