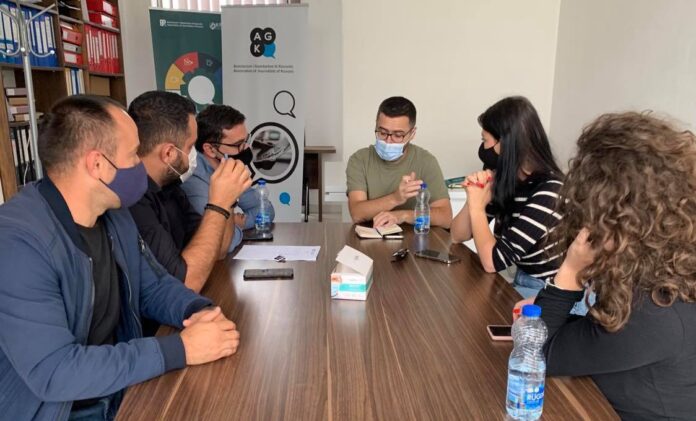 The Board of the Association of Journalists of Kosovo – AJK, today held its next meeting, where 7 out of of 9 members of the Board participated.
The Chairman of the Board, Xhemajl Rexha, informed the other members about the meetings  that he held with the ambassadors of international organizations in Kosovo, the MoUs signed with AAB College and forumZFD.
They also discussed about the activities that are planned  to be implemented in the upcoming months, as well as the need of journalists, camera operators and photojournalists to have a single institutional accreditation, in order to perform their duties easily.