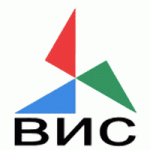 SKOPJE 26.07.2017 – The Association of Journalists of Macedonia strongly condemns the verbal assault and the inappropriate behavior of the Mayor of the Municipality of Novo Selo, Blazo Velkov and the council member of VMRO-DPMNE, Bozhin Jovanov against the journalist crew of TV Kanal Vish from Strumica.
The colleague Stojne Miteva and the cameraman Kire Pilichev were insulted and prevented from reporting on the session of the Council of the Municipality of Novo Selo, held yesterday, on which the announcement of a referendum about the work of Ilovica was discussed.
For AJM, it is not acceptable for a mayor of one municipality, such as Blazo Velkov, to prevent journalists from doing their professional work, especially when it is a public session in question, bearing in mind that all sessions of a municipal council should be public. It is even more unacceptable for colleagues to be offended by council members elected by citizens. Instead of advocating accountability and transparency in front of voters, and doing so best by means of media coverage of their work, they try to prevent journalists from fulfilling their obligations.
AJM requires responsibility for such misconduct of the mayor and councilor from the municipality of Novo Selo. The least that can be done is to publicly apologize for such actions by colleagues from TV Vis. At the same time, we urge political parties to call on their members and activists before the local elections, to refrain from such behavior towards the media.