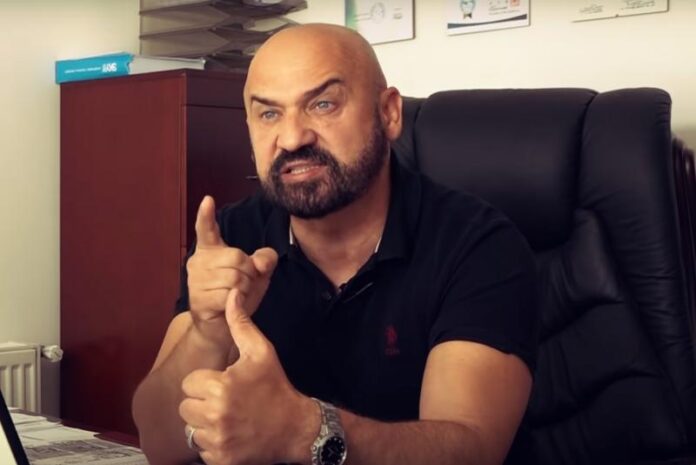 SARAJEVO, 23.02.2023. – The Steering Committee of the BH Journalists Association strongly condemns the threats that Ramo Isak, a member of the Assembly of Zenica-Doboj Canton, directed to the journalist of online magazine Žurnal, Amarildo Gutić, and demands that the competent institutions urgently investigate this case and sanction Isak.
As stated in the article published by Žurnal, on Tuesday, in front of the Municipal Court building in Sarajevo, Ramo Isak warned journalist Amarildo Gutić in a threatening, angry voice to "stop writing about his children". The threats were made ahead of the hearing regarding the lawsuit that Isak initiated against Žurnal. A few months ago, according to Žurnal, Isak also threatened Gutić and asked different people to tell the journalist how he would "finally deal with him".
The Steering Committee of BH Journalists emphasizes that these threats must be taken very seriously, especially considering the fact that Ramo Isak has already been convicted twice for violent behavior. One of those verdicts from 2011 was precisely because of threats to a journalist, when Isak was sentenced to a suspended sentence of two months in prison.
It is the legitimate right of Ramo Isak, like any other citizen, to file defamation lawsuits against journalists and media outlets that he believes are writing untruths about him – which is what Isak did in this case. However, attempts to force journalists to stop writing about certain people or topics with threats of violence are absolutely unacceptable and represent a criminal offense that must be sanctioned!
The aforementioned case has even greater weight considering that Ramo Isak is a person who performs the public and political function of representative in the Assembly of Zenica-Doboj Canton and president of the Regional Committee of Narodni evropski savez (People's European Union). The Steering Committee of BHJA therefore calls on the ZDK Assembly and Narodni evropski savez to sanction Isak's violence against journalist Gutić in accordance with their ethical rules on the behavior of public officials. We ask the Ministry of Internal Affairs of Sarajevo Canton to provide the necessary protection to colleagues from Žurnal and to do everything in their power to ensure that the safety of journalists is not threatened at any time.