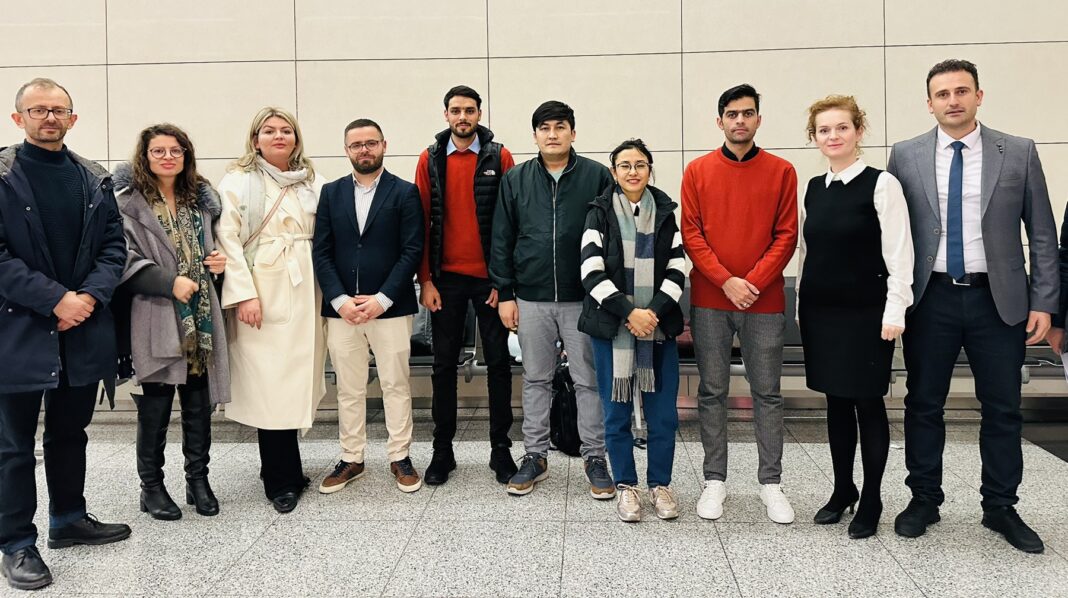 Amina Omid, Ahmad Shaker Sangi, Nimatullah Gholami, and Rafiullah Nikzad – four Afghan journalists arrived in Kosovo tonight as part of the "Journalists in Residence – Kosovo" program.
The Afghan colleagues were welcomed at the airport by the Chairman of the Board of the AJK, Xhemajl Rexha, the Executive Director of the AJK, Getoarbë Mulliqi Bojaj, the Legal Adviser of the ECPMF, Flutura Kusari, a representative of the Ministry of Internal Affairs, Kushtrim Nreci and officials of Kosovo Police.
Afghan journalists were welcomed to our country a month after the Government's decision to provide them with housing, a monthly salary, health insurance, and a return ticket when circumstances arise for them to return to their homes.
The program "Journalists in Residence – Kosovo", initiated by the European Center for Press and Media Freedom ECPMF, is financed by the Government of the Republic of Kosovo, implemented by the Association of Journalists of Kosovo, and supported by the Hannah Arendt Initiative.