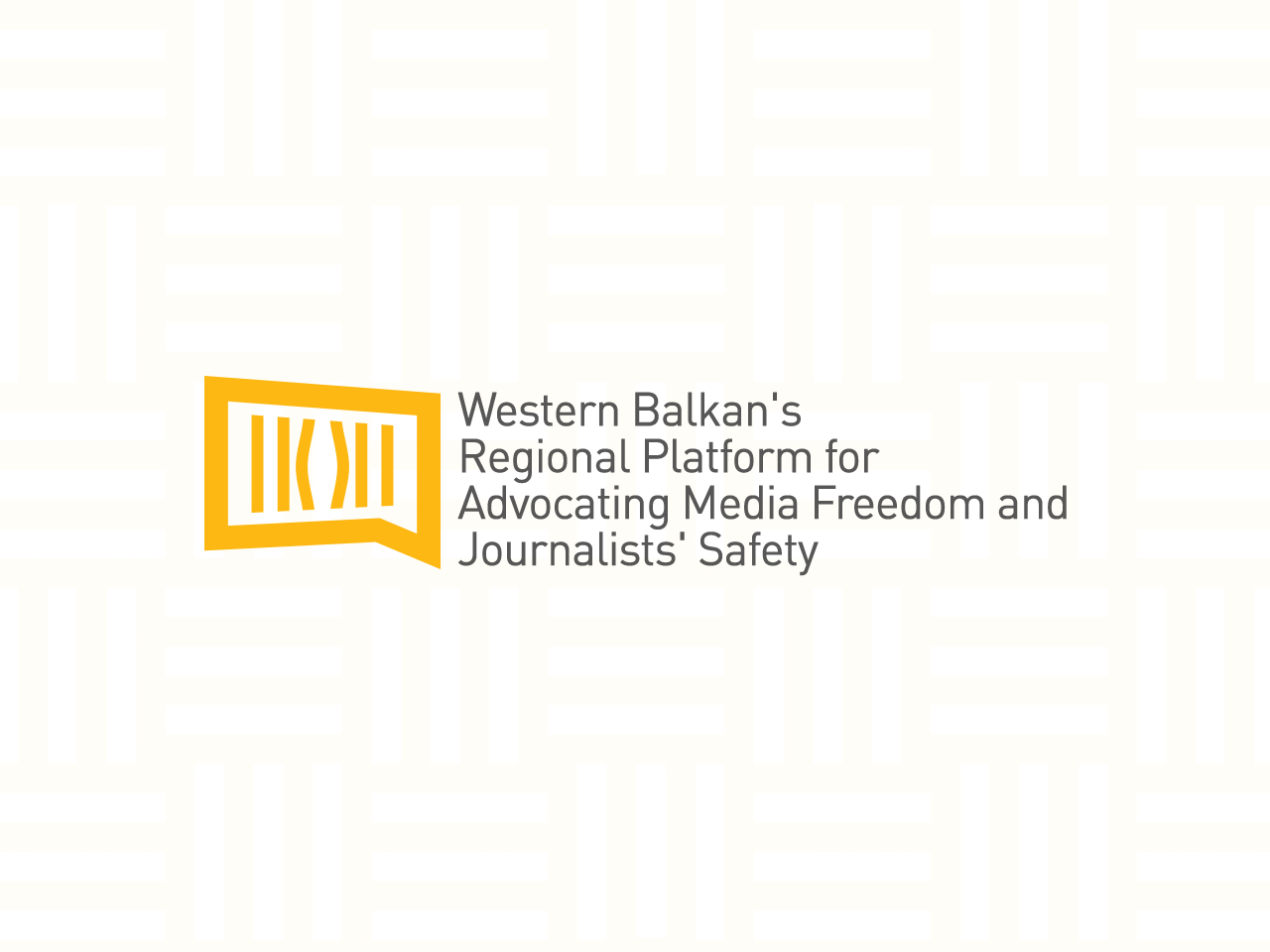 BELGRADE, 02.06.2017 – The Western Balkan's Regional Platform for Advocating Media Freedom and Journalists' Safety, representing more than 7800 members, strongly condemns physical and verbal attacks on journalists that took place on May, 31 in Belgrade, Serbia.  
Journalist from the daily Danas, production company Insider, portals VICE and Espresso and Radio Belgrade were attacked while reporting from the public events marking the inauguration of the new President of the Republic of Serbia. What we find especially worrying is the testimony of attacked journalists that police did nothing to prevent a group of hooligans from insulting journalists, threatening them and physically removing them from the public events.
"It is a sad fact that all of the yesterday's incidents were witnessed by the police officers, in plain clothes or uniforms" – said Slavisa Lekic, the president of the Independent Journalists' Association of Serbia – "Some of them turned their heads away, some shrugged their shoulders, while some, according to the attacked journalists, justified themselves by stating that the police cannot help journalists".
Attack on journalists is a direct attack on freedom of expression and the right of citizens to be informed. It is even more alarming that the police, who should protect all citizens, did not react. Such behavior is not acceptable and the state should carry the full responsibility for it.
The Regional Platform will contact the authorities in Serbia and demand from police and prosecutors to urgently conduct an investigation in order to thoroughly examine all the facts in relation to yesterday's attacks. Additionally, the Platform will request from the relevant authorities to determine who is responsible for the police forces' failure to act and protect journalist.
The Regional Platform strongly supports the Independent Journalists' Association of Serbia and other journalists and media association in their efforts to protect journalists and freedom of speech. It calls on international organizations working on the protection of press freedom and the rights of journalists to request from the Serbian authorities to fully investigate yesterday's incidents and inform the public about its findings.
In the first five months of 2017, IJAS has recorded 39 cases of direct pressure, verbal threats and physical attacks on journalists in Serbia, including yesterday's.
Skopje – Belgrade – Podgorica – Pristina – Sarajevo – Zagreb
BH Journalists Association
Trade Union of Media of Montenegro
Croatian Journalists' Association
Association of Journalists of Kosovo
Association of Journalists of Macedonia
Independent Journalists Association Serbia