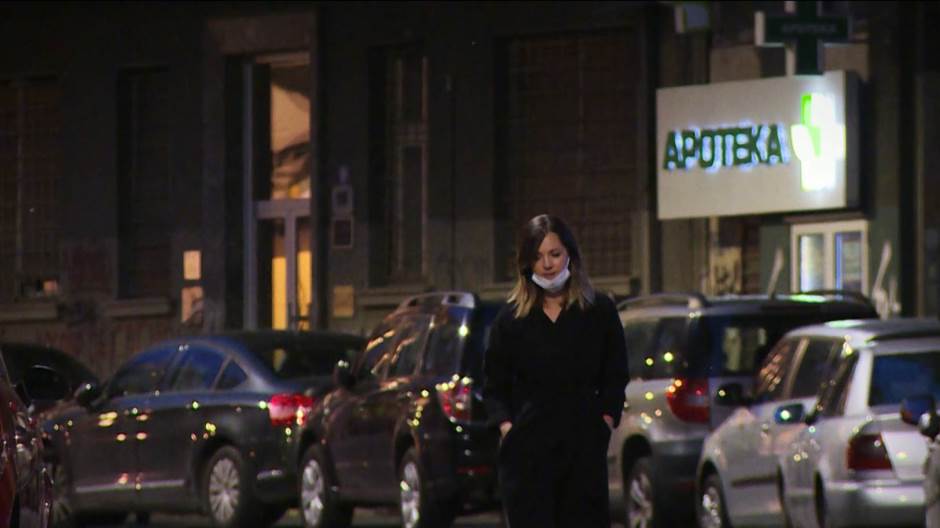 During the airing of the N1's documentary 'Locked', sound on the TV's channel was muted in the town of Surdulica in the south of the country, while after the film it was back.
The viewers from Surdulica who watch N1 via KTS cable system in the town complained that between 8 and 9:30 pm, while the documentary was on, there was no sound. All other channels had a normal sound.
Ninoslav Spasic, former soccer referee, one of the patients who survived COVID-19 and talked to N1 about his experience, as well as the film author Maja Nikolic are both natives of Surdulica.
The film deals with life in Serbia during the state of emergency declared on March 15. Only days after President Aleksandar Vucic and main doctors, including dr Branimir Nestorovic, told the nation that the coronavirus was "the funniest in the world," existing on Facebook and that it was nothing more than common flu.
"When I came home from the game, I felt weak and feverish. And I thought it was the seasonal flu because I am a former athlete, I don't drink, I don't smoke, I walk every day … After the third my X-Ray – severe pneumonia, both lungs, COVID, a complicated case… I couldn't breathe at all. The feeling is like someone is drowning you in a pool… Many of us, all patients in the hospital, were annoyed by dr Nestorovic. The man was relaxed. And he calmed me down. I believed I could be treated at home for 5-6 days. He said that the flu lasts that long and that it is the common flu…," Spasic told N1's documentary.