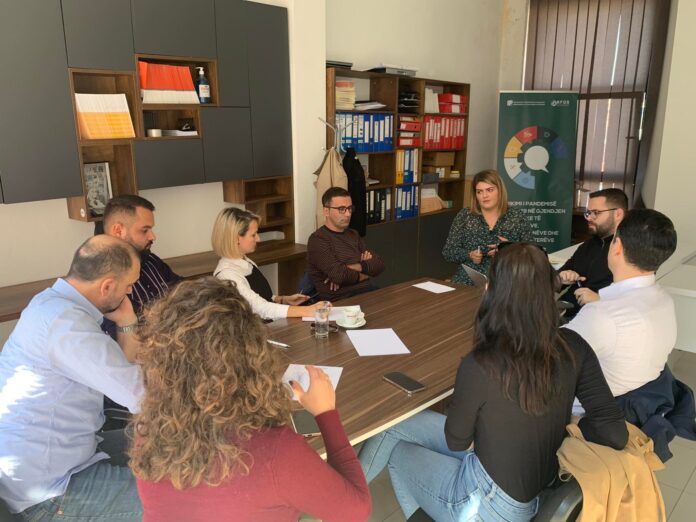 The Board of the Association of Journalists of Kosovo – AJK, held its next meeting, where 8 out of of 9 members of the Board participated.
The Executive Director of AJK, Getoarbë Mulliqi Bojaj, reported about the projects that have been implemented during this time, as well as ideas and plans for activities that will be implemented in the coming months.
The Chairman of the Board, Xhemajl Rexha, informed the other members about the meetings that he held with the representatives of the international organizations in the Kosovo, as well as his participation in the annual meeting of the European Federation of Journalists -EFJ.
They also discussed about the previous conferences, as well as the organization of the award ceremony for the best reporting on poverty, new ideas for a better cooperation with organizations, with emphasis on organizing a training for camera operators.