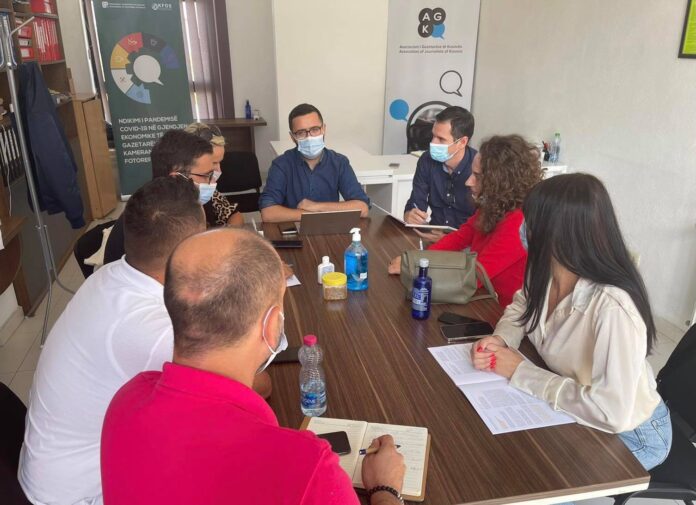 Today, the AJK's Board held its second meeting, where 8 out of 9 members of the Board participated.
Xhemajl Rexha – Chairman of the Board, informed the other members about the meetings that he has held with local and international partners regarding the protection of freedom of speech, the rights of journalists and the promotion of their work.
They also discussed about the projects that will be implemented from the beginning of September, the Award Ceremony for Poverty Eradication, as well as new ideas and projects to promote the work of journalists, cameramen, photojournalists and the improvement of the climate of doing journalism.