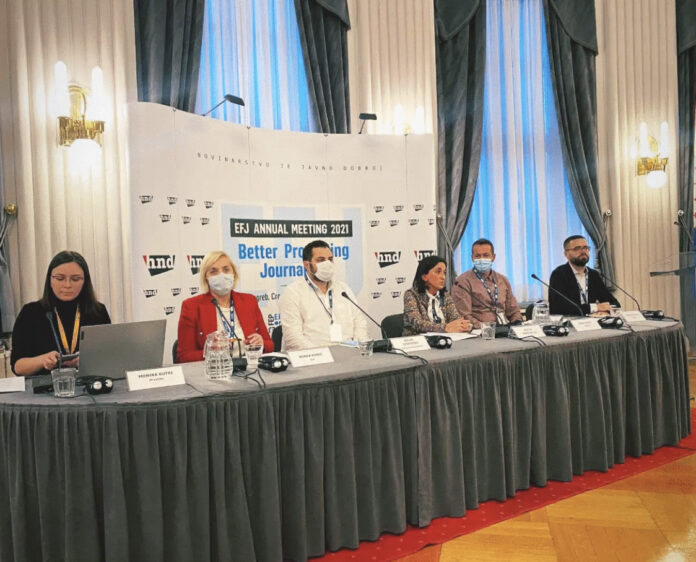 Association of Journalists of Kosovo – AJK, at the annual meeting of the European Federation of Journalists – EFJ, which is being held in Zagreb, Croatia, was represented by the Chairman of the Board, Xhemajl Rexha.
Rexha was a panel member on "Journalists under pressure in the Western Balkans", where he presented the latest Safety Index about the journalists in Kosovo, which was conducted by AJK in compliance with the regional platform Safe Journalists.
He also presented in general the situation of media freedom in Kosovo, the effects of COVID-19 pandemic on the work and well-being of Kosovar journalists, as well as the need for monitoring and transparency on the important process of electing the new Board of Public Broadcaster – RTK, and the election of the new IMC members.