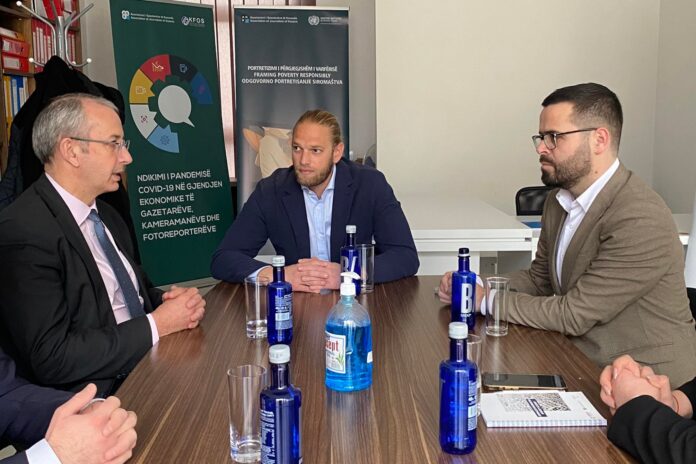 The Chairman of the Board of the Association of Journalists of Kosovo – AJK, Xhemajl Rexha, today received the Head of the OSCE Mission in Kosovo, Ambassador Michael Davenport.
At the meeting, they discussed the state of media freedom in the country, the joint projects that are expected to be implemented in recent months, as well as marking 3rd May – World Press Freedom Day.
Ambassador Davenport congratulated AJK for its work so far and expressed his commitment to continue supporting AJK's activities.
Also present at the meeting were the Executive Director of the AJK, Getoarbë Mulliqi Bojaj, and the Head of the Media Section at the Democratization Department, Dane Koruga, and Dorin Vremis, Special Assistant to the Head of Mission.