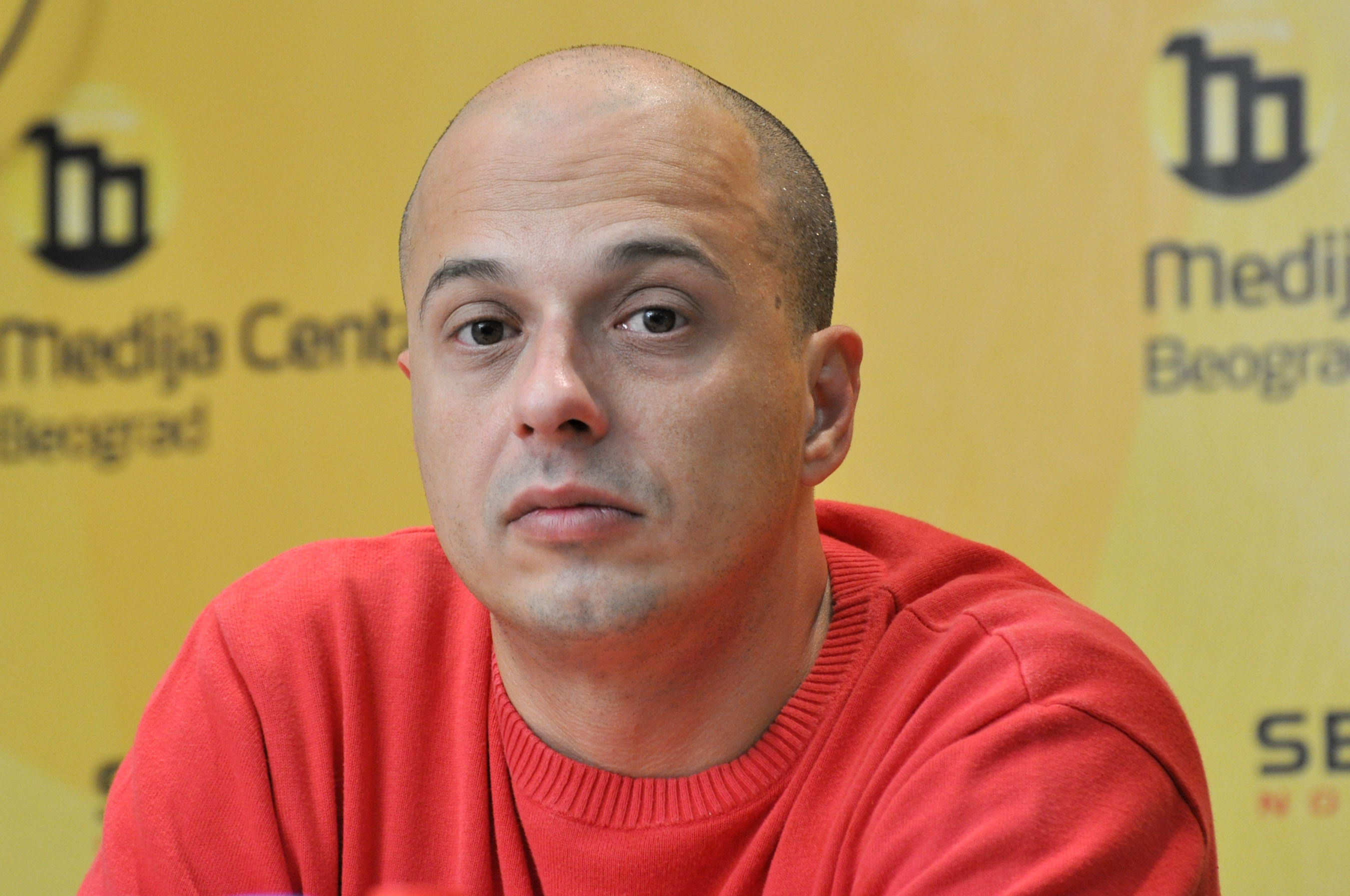 BELGRADE, November 15, 2016. – The Coalition of journalists' and media associations (JAS, IJAS, IJAV, ANEM and Local Press) requested from the Zajecar police and prosecutors to launch an investigation regarding loosening screws on journalist and Za media production owner Dusan Vojvodic' car wheels, and to determine whether this incident is related to his journalistic work. Vojvodic described the incident that took place on November 2, when he left Zajecar for Sokobanja with a colleague Dejan Todorovic.
"Between Zvezdan and Banja Gamzigrad, we heard a sound of a car that resembled the vibrations. First, we did not pay any attention. When we left from Sokobanja to Belgrade, the sound grew louder. On the highway, we concluded that we cannot drive faster than 100 kilometers per hour. We made a few stops to check what it is. When we stopped at the motel 'Pojate', Dejan Todorovic took the wheel wrench and found that the bolts on the front and the rear right wheels were loosed. We tightened them and arrived to Belgrade, " Vojvodic said, adding that he had changed the tires on October 28, and drove his car the day before, and there was no problem with wheels.
"I think that someone did that overnight, between November 1 and 2, before my trip to Sokobanja" says Vojvodic.
As he points out, he thinks that the loosening of bolts is caused by his journalistic job, because "through his research and journalistic work (he) pointed a number of abuse and fraud in the City Administration of Zajecar, but also the destruction of artesian fountain in the city, as well as the pollution of the artesian water by Hotel Serbia Tis".
"The owners of this hotel have filed a criminal complaint against me because of the letter I sent to the authorised ministry the day before the inspection, but the Prosecutor's Office in Zajecar rejected it. I was treated by the actor Vujadin Milosevic and Bosko Nicic, former Mayor of Zajecar, and they said that the crystal night is awaiting for me once they take the power ", Vojvodic said.
He added that Za media, in addition to "the stories about fountains, is engaged in serious research on the public funds spending and embezzlement of hundreds of millions of dinars in Zajecar."
As he says, he does not want to "point the finger" at anyone, but wants to point out the possible motives for the attack because "dealing with journalism earned him a lots of enemies and it is quite certain that this was done intentionally." Dušan Vojvodic reported the incident to the police.
The Coalition points out that the duty of the police is to ensure the safety of all citizens, particularly journalists who do the work of public importance and facing threats by those whose illegal activities indicate.
Coalition expect from Zajecar police and prosecutors to investigate as soon as possible, and to inform the public about results.
Journalists Association of Serbia (JAS)
Independent Journalists' Association of Serbia (NUNS)
Independent Journalists' Association of Vojvodina (IJAV)
Independent Association of Electronic Media (ANEM)
Business Association Local Press