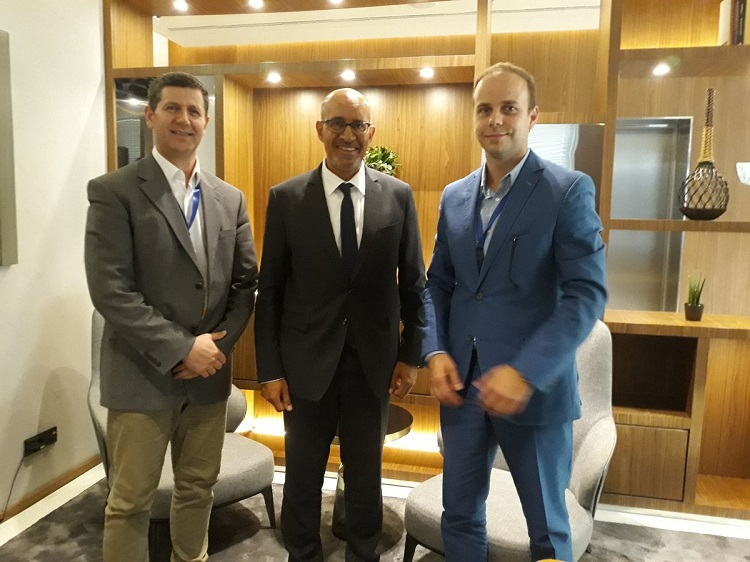 SKOPJE, 18.09.2018 – Representatives of the Association of Journalists of Macedonia, President Naser Selmani and Director Dragan Sekulovski, yesterday in Skopje met with the High Representative on Freedom of the Media of the Organization for Security and Co-operation in Europe, Mr. Harlem Désir.
At the meeting, they discussed about journalists' safety, media legislation and the reform of the Macedonian Radio-Television.
The president of AJM, Selmani, informed Mr. Désir about the safety of journalists which has improved during the last year because the number of attacks has been drastically reduced, and this year for the first time the court sentenced to six months in jail a citizen who physically attacked two journalists last year during a protest.
Selmani expressed concern that Macedonia continues the policy of impunity for attacks on journalists. Out of sixty attacks that have occurred over the past six years, 13 attacks have not been investigated at all, and for the rest of the attacks the investigation is still at the very beginning.
He complained that the police has a bad practice to detain journalists for no serious reason, while the Ministry of Interior did not conduct an investigation to determine the circumstances under which journalists were detained. He said that in democratic countries freedom of the media can not be limited by arbitrary decisions of police officers.
Regarding the amendments to the legislation, Selmani welcomed the readiness of the Government, after the referendum, to withdraw the controversial amendments to the Electoral Code and requested expert assistance from the High Representative in the process of amending the media legislation in order to comply with the laws of the European Union.
The president of AJM also pledged for a serious reform in the Macedonian radio-television, which will help to improve the quality of media reporting on issues related to the life of the citizens and their well-being.
The OSCE High Representative vowed to closely monitor the situation with the freedom of media in Macedonia and to cooperate with the Macedonian authorities in order to address all concerns of Macedonian journalists.