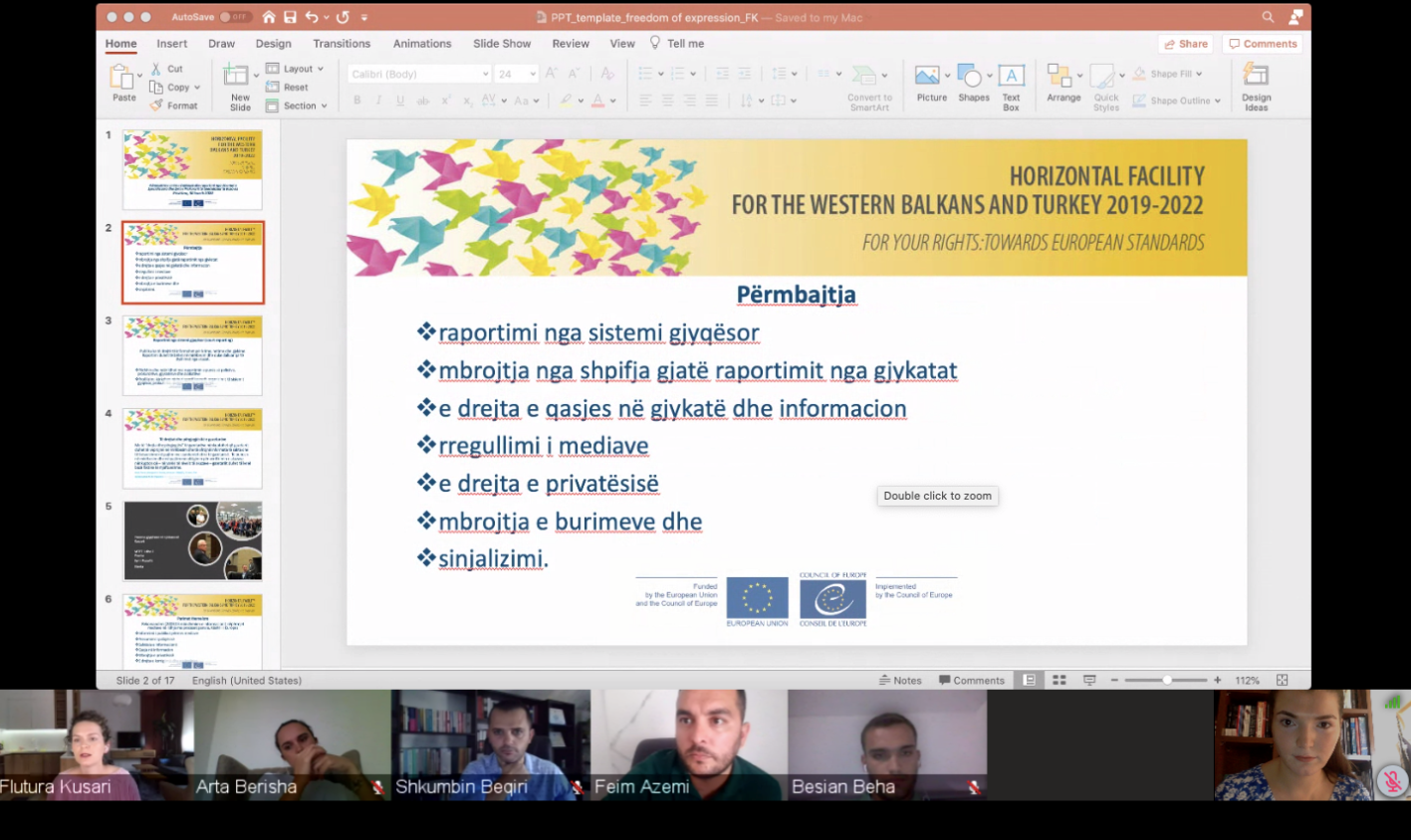 Prishtinë, 04.08.2020 – Association of Journalists of Kosovo (AJK), in cooperation with the Council of Europe held the training "Good administration of justice and reporting by the Specialized Chambers and the Office of the Specialized Prosecutor of Kosovo", within the JUFREX2 project.
The training was led by Flutura Kusari – jurist and media expert, while the guest was the Head of the Information and Public Communication Unit, Angela Griep.
Journalists and the other participants who took part on this training had the opportunity to get acquainted with the policies regarding reporting on justice issues and some of the standards applied by the European Court of Human Rights.