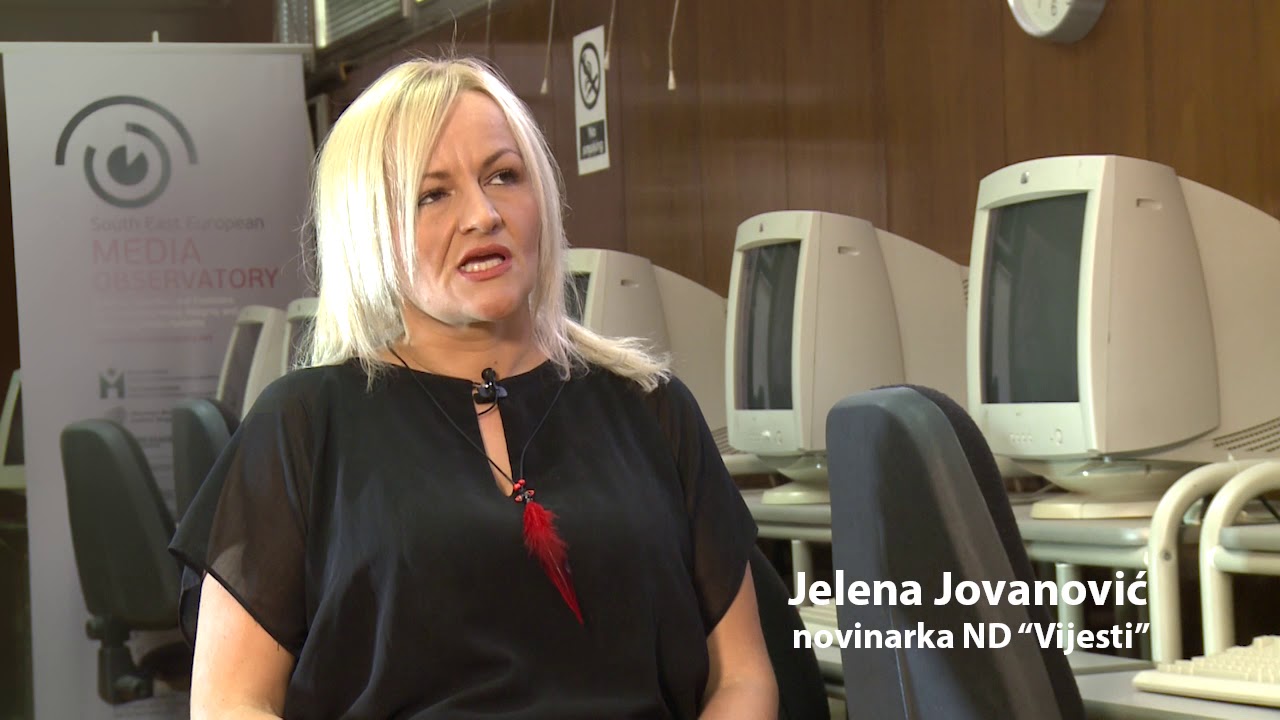 PODGORICA, 26.03.2021. – The Police Directorate filed a criminal complaint against M.J. due to violent behavior to the detriment of Vijesti journalist Jelena Jovanović on election night on March 14 in Nikšić.
"On March 14, 2021, at around 9.30 pm, while on duty and monitoring and timely reporting on local elections and events after the closing of polling stations, J.J. was injured by one person in the head," states the police.
The event took place near the election headquarters of the coalition "For the Future of Niksic", where a large number of citizens were gathered.
"At one point, the suspect started a verbal conflict with an MD police officer who was on a work assignment, and then approached him and removed the protective mask from his face. At one point, this person fired a hard object at the police officer and hit journalist JJ. The suspect inflicted injuries on an MD officer in the area of ​​the head, more precisely the ear, with an unknown object, "the Police Administration said in a statement.