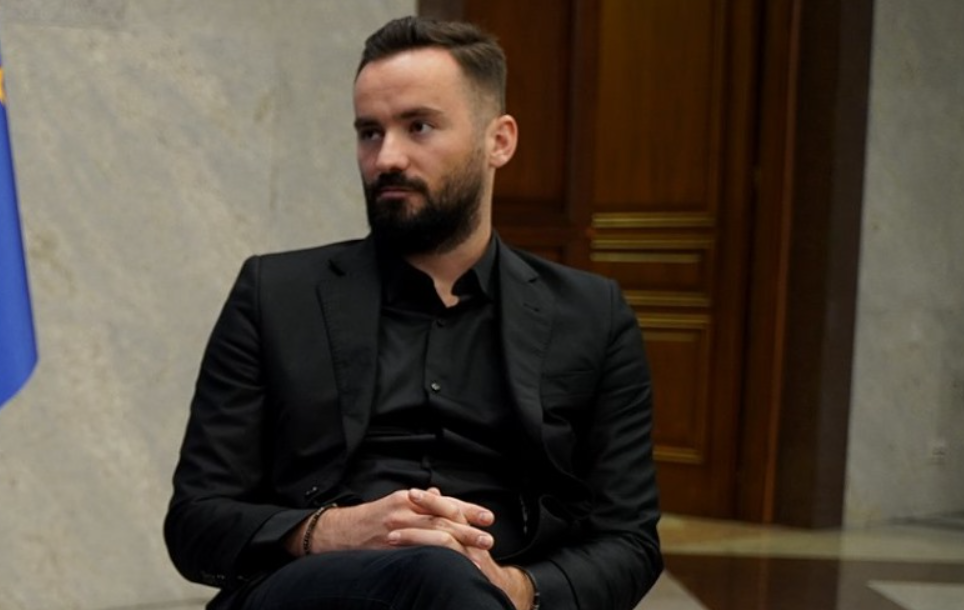 For the second time in four months, Shkumbin Kajtazi has been targeted: this time Kajtazi's car was fired on breaking the window and making holes on the front and back seats.
On Saturday, October 18 Shkumbin Kajtazi found his car damaged by bullets and shells around it. Speaking to SafeJournalists Network, Kajtazi explained he had been nearby when he heard the "noise" so he walked towards it. He found his car damaged and realised what he heard were gunshots when he looked at the car closely. Kajtazi called the Kosovo Police right away and it initiated the forensic search of the vehicle. Reports state that the car's window was broken and glass shattered together with bullets and bullet holes on the driver seat, the roof and the backseats. His car had been targeted before – it was set on fire on June, 13 2020.
In a statement for SafeJournalists Network Kajtazi explained that just like the previous one, he believes this attack was motivated by his work. Kajtazi said that the public prosecutor informed him that the person suspected for the arson attack had taken responsibility for it, claiming it was due to the topics Kejtazi wrote about.
"In this case there is no one I suspect in particular, but I am quite sure the motives weren't due to personal reasons" – said Kajtazi and added that prolonging and not solving the cases of attacks toward journalists is worrying since this leads to more attacks towards journalists. "I call upon Kosovo Police to take cases of attacks on journalists more seriously. In addition to following regular procedures, they should prioritise these cases because the attacks against journalists are attacks against freedom of speech." Kejtazi said.
SafeJournalists Network  member Association of Journalists of Kosovo (AJK) calls upon Kosovo authorities to take decisive action and urgently solve this and all other cases of attacks on journalists.
"Firing bullets at Kajtazi's car is concerning and unacceptable. AJK considers it to be a dangerous threat to all our colleagues." said Gentiana Begolli Pustina, president of the AJK. "This is the second time in four months that Kajtazi is targeted. Attacks and threats are made in order to silence journalists. They don't only harm the environment journalists work in, but threaten the lives of each journalist in Kosovo."
SafeJournalists Network, representing more than 8,200 media professionals in the Western Balkans is extremely concerned by the increase in targeting journalists in Kosovo. On October 10, Gazeta Express premises were violently entered and journalists received death threats, and now Kajtazi is targeted again. We request a firm and swift action by the Kosovo authorities. Identifying and adequately sanctioning the perpetrators must send a very clear message that such attacks are unacceptable.
SafeJournalists Network will inform relevant national and international stakeholders about this case.
Each attack on journalists is an attack on public interest, democracy and rights of all citizens.
Belgrade – Podgorica – Pristina – Sarajevo – Skopje – Zagreb, 19.10.2020
Association of Journalists of Kosovo
Association of Journalists of Macedonia
BH Journalists Association
Croatian Journalists' Association
Independent Journalists Association of Serbia
Trade Union of Media of Montenegro