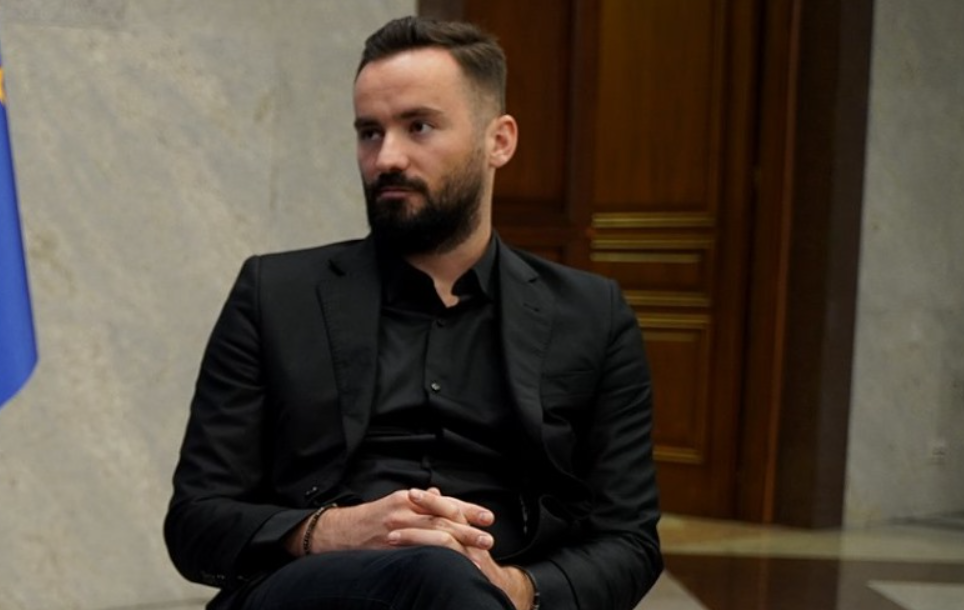 Shkumbin Kajtazi, journalist of reporteri.net portal reported that an unknown person attempted to set his car on fire but was prevented by the residents of the street.
On June  13th Kajtazi announced on his Facebook profile that there had been an arson attempt on his car in Mitrovica. Local residents reacted, prevented the act and notified the Kosovo Police. Its forensics team found a gasoline bottle next to the car while security camera footage showing the perpetrator was provided to the authorities.  Kosovo Police opened a case and initiated an investigation classifying the attack as attempted arson.
"I think the attack was concrete with a specific purpose related to my work. I assume that the purpose was to intimidate me, because of the project I am a part of – reporteri.net and "Jepi zë" – involving a wide range of people, as well as many topics we are writing about. However, I still cannot conclude what really happened and or by whom. But, I can say for sure that I have no personal problems with anyone, said Kajtazi in a statement to the Association of Journalists of Kosovo.
Association of Journalists of Kosovo (AJK), member of SafeJournalists network, reacted promptly, requesting more information from the Kosovo Police. It demanded that motives behind the attack to be urgently investigated and have the perpetrator of this act brought to justice.
– Such threats are completely unacceptable. They seriously violate freedom of expression and endanger the climate of journalism in Kosovo – said Gentiana Begolli Pustina , president of AJK and added that this is not the first incident against journalist Kajtazi.  – In 2018, he had received a threatening phone call. We reacted then,  the perpetrator is yet to be sanctioned and now Kajtazi is facing another serious threat. This means that by not resolving old cases, new attacks are encouraged.
SafeJournalists Network, representing more than 8,200 media professionals in the Western Balkans, joins its member AJK in condemning the arson attempt of Kajtazi car. We thank the local residents for reacting and calling the police. We welcome the quick opening of the investigation by Kosovo Police and, given the surveillance footage we expect of it to identify the perpetrator as well as the mastermind of this attack.
SafeJournalists Network will inform relevant national and international stakeholders about these cases.
Each attack on journalists is an attack on public interest, democracy and rights of all citizens.
Belgrade – Podgorica – Pristina – Sarajevo – Skopje – Zagreb, 15.06.2020
Association of Journalists of Kosovo
Association of Journalists of Macedonia
BH Journalists Association
Croatian Journalists' Association
Independent Journalists Association of Serbia
Trade Union of Media of Montenegro