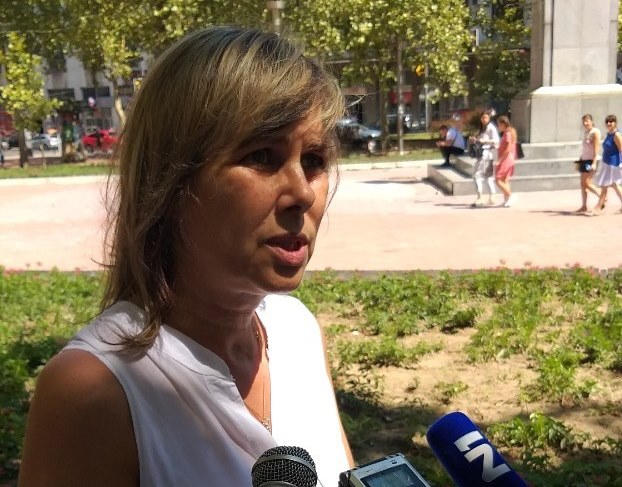 BELGRADE, 28.08.2019. – Maja Pavlovic, the owner of the independent regional TV Channel 9 in Serbia, has been on the hunger strike for 17 days to protest against the economic pressure facing the broadcaster, would meet President Aleksandar Vucic on Friday morning who she was told was interested in her case, N1 reported on Wednesday.
For the last seven days, Pavlovic has been sitting outside Vucic's office waiting for his call.
She is on her third hunger strike since May. Pavlovic said the call form Vucic came after her interview with N1 TV.
President's media advisor Suzana Vasiljevic visited Pavlovic and informed her about the meeting with her boss.
Pavlovic first went on a hunger strike in May this year, claiming that her TV channel and many other media outlets in Serbia were threatened because of the inaction of the state institutions.
Among her nine demands, she requested from Novi Sad Mayor Milos Vucevic, of the ruling Serbian Progressive Party (SNS) led by Vucic, to stop discriminating the independent Channel 9 which existed 20 years and provide it with equal access to state media funds.
Pavlovic had ended a 23-day long hunger strike after meeting PM Ana Brnabic, who then said the hunger strike was "serious blackmail."