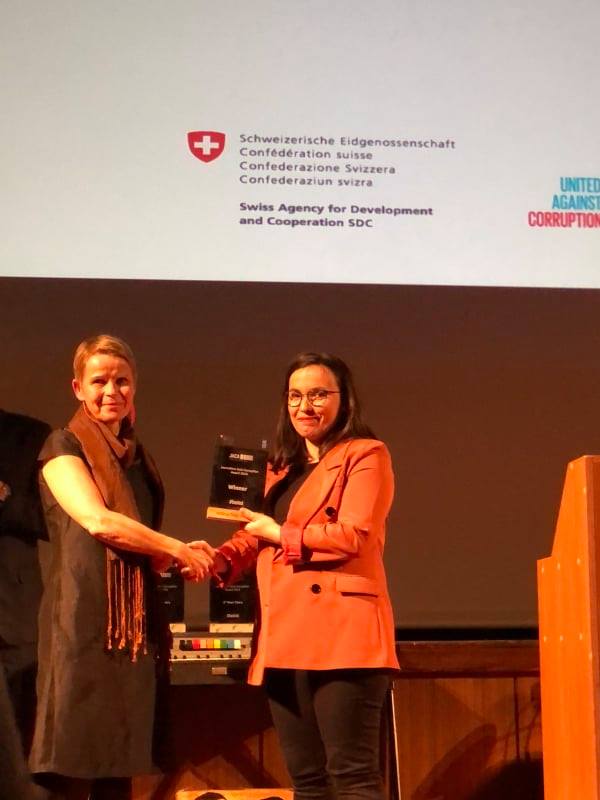 Pristina, 9 December 2019 – Ardiana Thaçi Mehmeti awarded the "Anti-Corruption Journalism Prize 2019". During 2019, she has made a series of articles about nepotism in public institutions in the country.
Read the article here:
https://jacaward.com/author/ardiana-thaci-mehmeti/
The award was given by United Nations Development Programme UNDP – Kosovo within the project "Supporting Anti-Corruption Efforts in Kosovo (SAEK II), financed by Swiss Development Cooperation Office (SDC). The Association of Journalists of Kosovo has been part of it with special tasks to promote the call for application, selecting the panel for 33% out of the total evaluation of qualified stories. The process had three selecting phases.
The three finalists were:
Ardiana Thaçi Mehmeti – "NEPOTISM IN THE PUBLIC INSTITUTIONS"
Kresnik Gashi, Berat Mustafa, Valdet Salihu – "ILLEGAL SMUGGLING IN THE NORTH"
Besnik Krasniqi – ABUSE IN LAND CONSOLIDATION
AJK congrats the winner and support quality journalism. We will continue our commitment to further cooperation with organizations promoting journalists and journalism in general.