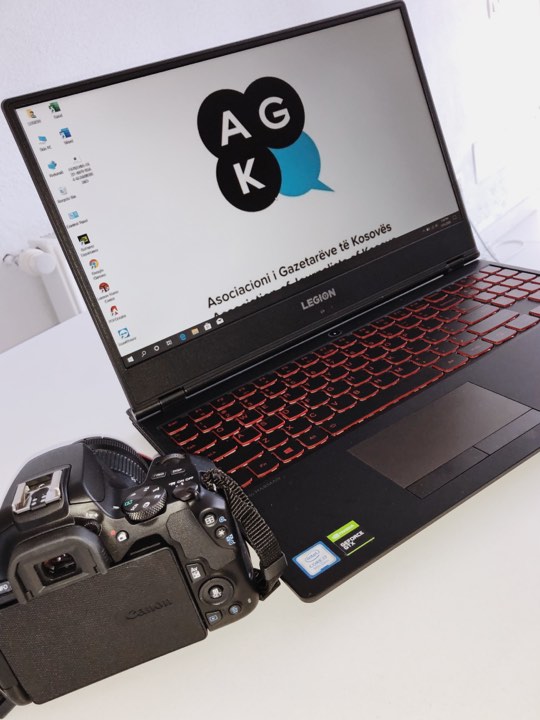 PRISTINA, 01.02.2020 – The Association of Journalists of Kosovo has recently received an important donation from two international organizations aimed at protecting and promoting the rights and security of journalists, Free Press Unlimited (FPU) and European Center Press and Media Freedom (ECPMF).
AJK offices were broken into on December 6, 2019, and as a result, valuable working equipment such as a camera, a television, and a laptop, were stolen.
With the help of FPU and ECPMF organizations, AJK has managed to replace the laptop and the camera which will enable the organization to conduct their daily work. Thanks to this donation, AJK offices have also been equipped with professional security to reduce the possibility of recurrence.
AJK thanks the FPU and ECPMF, who immediately expressed their readiness to assist our organization which represents the interests of over 400 media workers in Kosovo.