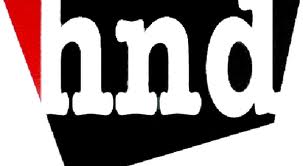 ZAGREB, 12.11.2018. – The Croatian Journalists' Association is concerned about decision of the RTL Croatia Management to remove from its web pages the story dealing with genesis of the Borg Group, the invisible creators of the law known as Lex Agrokor.
The above mentioned 12-minutes story was broadcasted as part of RTL show "The Search" on Tuesday, October 30, just a day after Jutarnji list in Zagreb organized promotion of the book written by former Vice Prime Minister MS Martina Dalić.
After being broadcasted the story was evaluable at the RTL web page Vijesti.hr until evening and then it was removed.
GONG (NGO) asked the RTL Management for reasons of that move and was told it was done due to technological reasons and the story would be on Internet as soon as technology permitted. But it did not happen – the story has not been back at RTL web page Vijesti.hr, but it could be seen at the Gong Facebook with authorization of the RTL. This peculiar situation, to put it mildly, makes the CJA think of censorship or self-censorship.
The removed story questions conflict of interest of Lex Agrokor creators and extremely disputable role of the former Minister Martina Dalić. The story was done through comments of many people, most of all journalists who had investigated the Borg Group and unveiled their lucrative consultant engagement in process of restructuring Agrokor company and their connections with the Knighthead fund.
Removing of that story seems even more strange if you have in mind that Irena Pirjać, the journalist who did it, did not bring any new facts about operational mode of the Borg Group. She just repeated early published documents and facts explained by commentators from their current point of view.
CJA expects the RTL Editorial to give clear answers to questions why was that story of public interest removed from Internet, was that media company under any kind of pressure and if so, whose.
We find very strange that media company Hanza Media published and distributed free of charge (with Jutarnji list; Hanza Media newspaper) Martina Dalić's book and that the RTL removed mentioned story from its Internet site. That seems to us in the CJA that it is just opposite from media role of watch dog of democracy and transparency of public institutions. That raises questions the editorials of mentioned media companies should answer if they want to preserve their credibility. They owe it to the public.
CJA reminds everyone that censorship is prohibited by the Republic of Croatia Constitution.