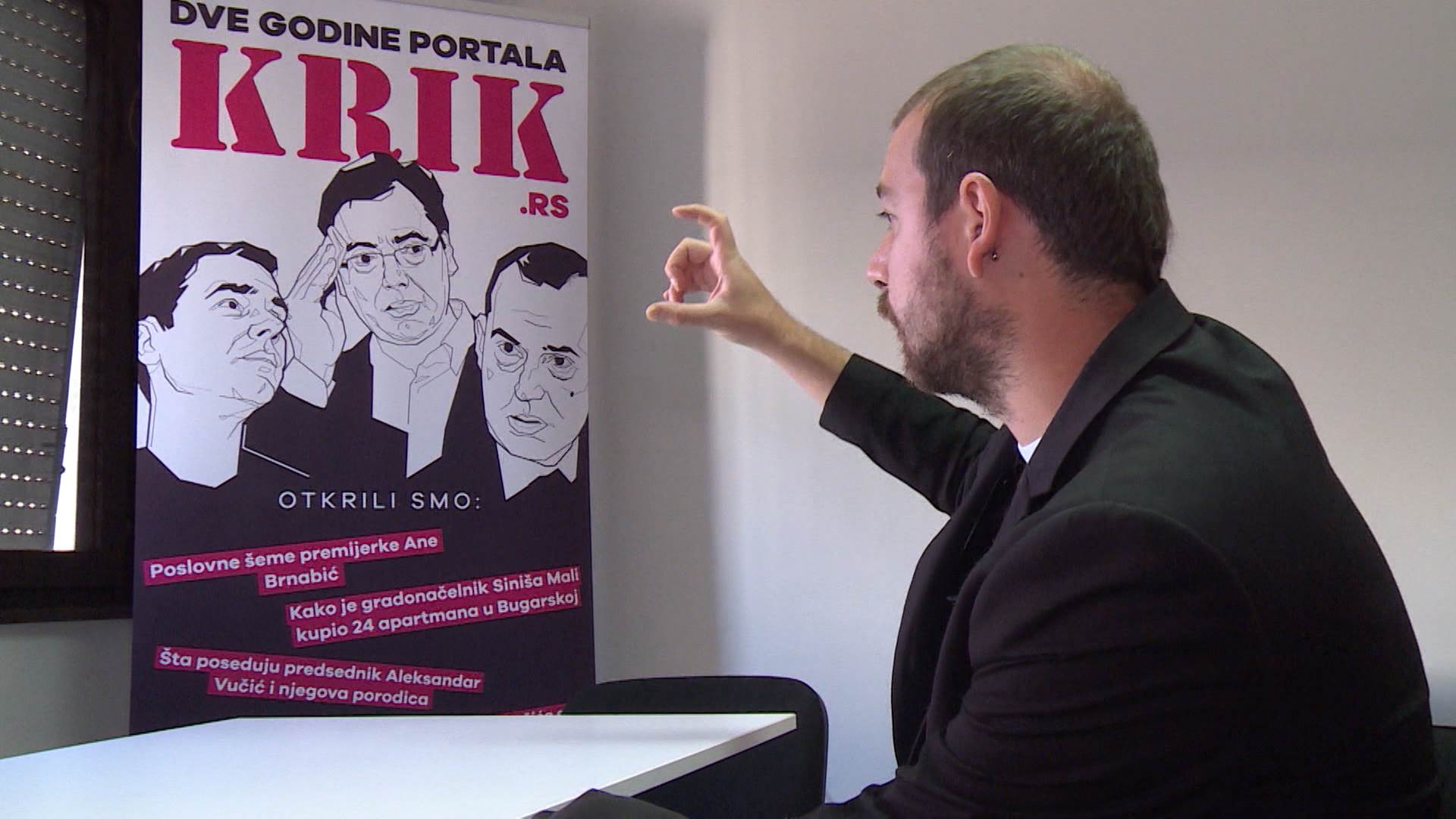 BELGRADE, 15.06.2020. – The Reporters Without Borders (RSF) Balkans Office's chief Pavol Szalai said on Monday that reporting on the meetings of President Aleksandar Vucic's son Danilo with people suspected of links to criminal activities were more than a legitimate issue, 'that is in the interest of the society," the FoNet news agency reported.
His comment came after a reporter with the KRIK investigative journalism website Bojana Pavlovic had her mobile phone taken away when she took a picture of the Danilo Vucic in the company of an alleged criminal figure while watching a soccer game in a Belgrade café on Wednesday.
Szalai told the Belgrade independent Danas daily that the respective institutions should first explain why the police officers who stopped Pavlovic did not intervene to protect her when she was threatened by people suspected to be linked to organised crime.
"An internal investigation into the police conduct should be launched to explain the officers' behaviour," he said, adding "KRIK and Bojana Pavlovic deserve an apology for the way they have been treated and the continued political support, not threats."
Szalai said that President Vucic's Instagram posts about the event could be understood as insults and threats to journalists, and were an attack on media freedom.