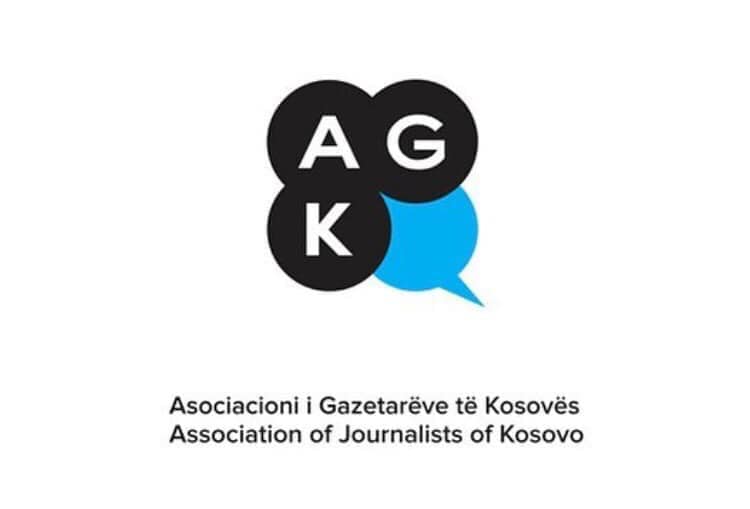 PRISTINA, 12.11.2020 – The Association of Journalists of Kosovo (AJK), with concern has accepted the information that the production team of Klan Kosova was obstructed in the "Shani Nushi" hall in Gjakova.
The team consisting: Petrit Mulliqi (director), cameramen Urim Bajçinovci, Rinor Topalli, Mustafë Tenezhdolli (Re-play), Bajram Emini (audio), Liridon Sefa (lighting), Gazmend Salihu (driver) and Dardan Haxhija (IT ArtMotion), have been prevented from performing their official duties by the person in charge of the hall and a member of the security.
The obstruction happened on 11th  of November around 17:00 o'clock, when the team had requested assistance from the manager to put the equipment in the hall and to prepare for the broadcast of the match Vllaznimi – Trepça.
According to the Director of the Sports Program in Klan Kosova, Agon Fehmiu, the entry of the team in the hall were denied from its manager and it was followed by insults, threats and physical attacks.
"After contacting with the officials of KBF and KB Vllaznimi to report the case, initially the official of KB Vllaznimi arrived at the hall but despite his presence, the threatening behavior and insults of the hall manager towards the Klan Kosova team were not interrupted. Meanwhile, with the call of KB Vllaznimi for police assistance, the Kosovo Police patrol arrived at the hall around 18:30 o'clock, which was late and made it impossible to broadcast the basketball game ", said Fehmiu among others.
Regarding the case, AJK has sent questions to the Kosovo Police, who have announced that the dispute occurred after the team of Klan Kosova tried to enter the hall two hours before the match.
"The police patrol responded to the case, contacted both parties involved in the dispute and received information from the security staff that the team of "KLAN KOSOVA", tried to enter the center two hours before the time of assigned. Their entry was denied and this led to a verbal dispute. The police patrol also contacted the head of the television team who was present, and they received the same statement from him on not allowing them to enter two hours before, but then they were allowed to enter, and this team refused to enter and left", it is said among other things, in the response of the Kosovo Police for AJK.
Police have also announced that they have not initiated a case after assessing the case.
Obstructing the Klan Kosova team while they was on their duty is completely unacceptable.
AJK calls on the competent bodies and responsible institutions to take measures towards the behavior of the manager of this hall.