BHN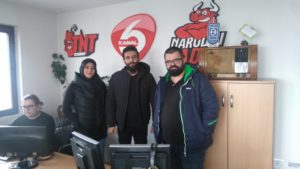 SARAJEVO, 30.11.2017. – BH Journalists Association hosted media professionals of Syrian radio station "Nasaem", which was founded in late 2012 with headquarters in Gaziantep on the border of Syria and Turkey.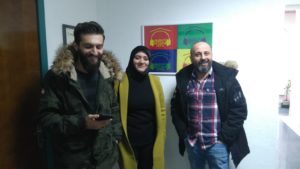 The owner of radio station "Nasaem", Hala Khairalah, and journalists Ahmad Basel Colak i Yassouf Mazen, from Aleppo, visited radio stations TNT in Travniku, RSG radio in Sarajevu and Radio gradska mreža which operates within the Culture Center in Mostar.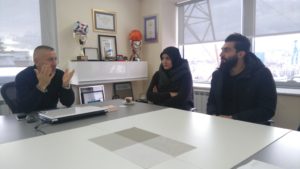 Syrian journalists talked to the owners and manageress of these media outlets  about the process of launching and establishing radio stations in the war and post-conflict environment in Bosnia and Herzegovina and about spreading the influence and range of radio stations and the possibilities of sustainable financing from marketing and survival on the market.
Syrian journalists also visited the secretariat of BH Journalists Association where they heard more about the work of the association and the level of media freedom in BiH.
BHN, Sarajevo, 30/11/2017