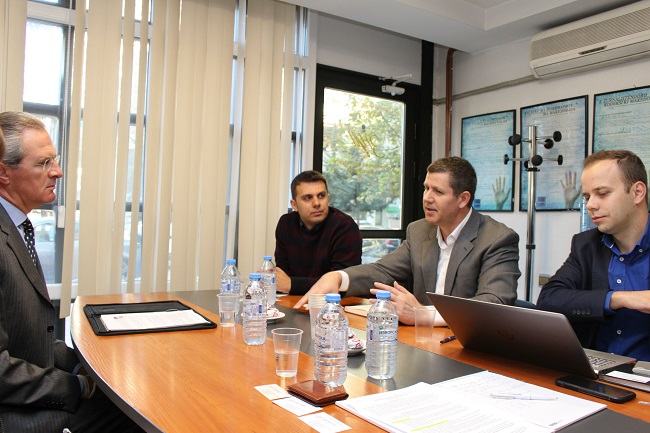 SKOPJE, 25.10.2018 – The head of the OSCE Mission to Skopje, Ambassador Clemens Koja, today visited the Association of Journalists of Macedonia. At the meeting, the President of AJM, Naser Selmani, informed Ambassador Koja about the state of media freedom in the country.
President Selmani explained that while the new government demonstrates a political will to end the policy of impunity for violence against journalists, the results on the ground are symbolic since this negative practice is deeply rooted in the Macedonian institutions.
He expressed deep concern about the Skopje Civil Court which is refusing defamation lawsuits against online media with a somewhat strange explanation, and the prosecution for tolerates hate speech in public discourse for a long time.
According to him, it is positive that the Government has harmonized the amendments to the Law on Audio and Audiovisual Media Services, but the parliamentary majority must find a solution for adopting the law in the Assembly.
The President of AJM praised the readiness of the Government to support the print media, but warned that the process must be monitored in order for it to be transparent and comprehensive.
AJM Director, Dragan Sekulovski, asked the OSCE to engage in the process of reviewing the controversial amendments to the Electoral Code adopted this summer, which directly influence the work of media.
The two sides welcomed the cooperation so far and expressed their willingness to extend their cooperation in the near future and improve the freedom of the media.