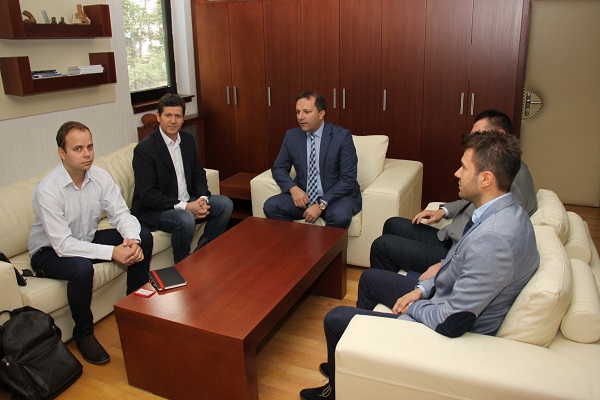 SKOPJE, 01.12.2017 – The President of the Association of Journalists of Macedonia, Naser Selmani met today with Minister of Internal Affairs Oliver Spasovski. At the meeting, they discussed about increasing the safety of journalists, as well as the future possibilities for cooperation between the Association and the Ministry of Interior.
At the meeting, Selmani expressed readiness to cooperate with the Ministry of Interior in order to improve the working conditions and the safety of journalists. "I want to express our readiness to help in building an institutional mechanism for prevention and punishment of violence against journalists," Selmani said, adding that all attacks on journalists that have taken place in recent years have to be cleared.
Selmani proposed organizing joint trainings on freedom of expression and said that he wants to improve the communication between journalists and the police.
He said he regretts for the detention of two cameramans by the police, earlier in November and expressed hope that such incidents will not be repeated in future. "We believe that such an incident should not happened and we expect the MOI to respond to our complaint very soon," Selmani said.
Minister Spasovski emphasized readiness for close cooperation with AJM, which will soon be officialized by signing a Memorandum of Cooperation. Spasovski was pleased to accept the idea of organizing joint trainings in order to raise awareness among members of the police about the important role of the media in a democratic society.