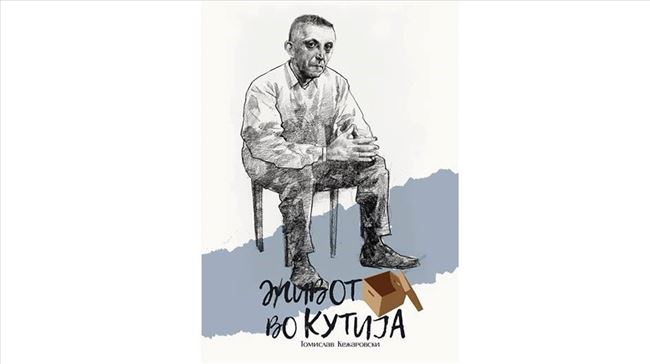 SKOPJE, 17.11.2017 – Yesterday evening the journalist Tomislav Kezharovski promoted the book entitled "Life in a Box". In the book Kezharovski describes the whole process that he passed with the judicial authorities as well as for the prison itself.
"I hope this book will be the last of this kind, and only books for love and beautiful things will be written in future," said Kezharovski and added: "In the book you will read why I was imprisoned, also I wrote about their abuses."
-Tomislav Kezharovski became a symbol that we will always have in front of ourselves when we say – This should never happen again. Let's not allow the freedom of journalists and the freedom of citizens to be endangered ever again. I was honored to attend the promotion of his book "Life in a Box", wrote the prime minister Zoran Zaev on his official Facebook page after attending the promotion.
Journalist Tomislav Kezharovski was convicted and sentenced to 4.5 years in prison for allegedly disclosing the identity of a protected witness, who admitted to the court that he had given a false statement under the pressure of the police. He spent seven months in custody in the prison "Shutka" and 15 months in home detention. Kezharovski dedicated the book to his wife Marina and daughter Stefanija.