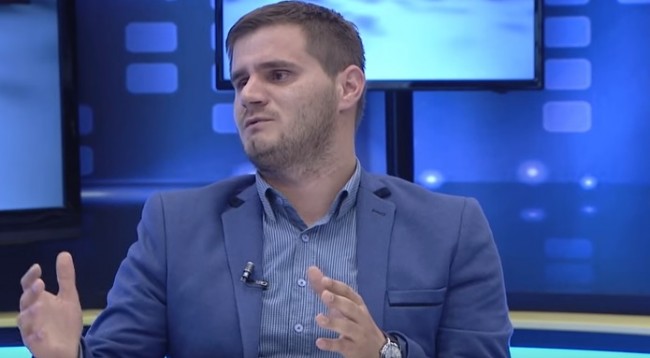 Journalists' associations from the region strongly condemn the attack on Olluri, an investigative journalists, and his fiancé. Parim Olluri and his fiancée were attacked on 16 August in Pristina while entering their apartment building by three persons, who wore caps and kept silent throughout the incident.
"As we approached the gate of our building, out of nowhere three persons appeared and began to hit me. They were still hitting me when I fell on the ground, meanwhile my fiancée fainted and fell.  I could not see their faces nor did they say anything, everything happened very quickly" – Olluri said and added – "I believe that this has something to do with my recent publications."
Olluri is a director of insajderi.com, an online portal and has won multiple awards for his work. As Association of Journalists of Kosovo (AJK) reported, Olluri stated he has no personal conflicts with anyone and is convinced that the incident is related to his work.
"We believe that this has been a well-orchestrated attack", Arben Salihu, director of AJK said – "Attacking a journalist while accompanied with family members is even more concerning because it sends a message that journalist's family members are no longer safe."
The Western Balkan's Regional Platform for Advocating Media Freedom and Journalists' Safety, representing more than 7800 members, strongly condemns the attack on journalist Parim Olluri and his fiancée and joins its member AJK in raising serious concerns about this case.  The Platform expects from Kosovo authorities to act swiftly, identify the three attackers, and punish them accordingly. It urges international organizations focussed on the protection of press freedom and the rights of journalists to demand from the same.
Through its monitoring system, it will follow the development of the case in the coming period and inform relevant national and international institutions about its conclusions.
Regional associations remind the public that Kosovo has recorded 9 cases of pressure, verbal threats and physical attacks including this last case in 2017.
Skopje – Belgrade – Podgorica – Pristina – Sarajevo – Zagreb, 18.08.2017.
BH Journalists Association
Trade Union of Media of Montenegro
Croatian Journalists' Association
Association of Journalists of Kosovo
Association of Journalists of Macedonia
Independent Journalists Association Serbia