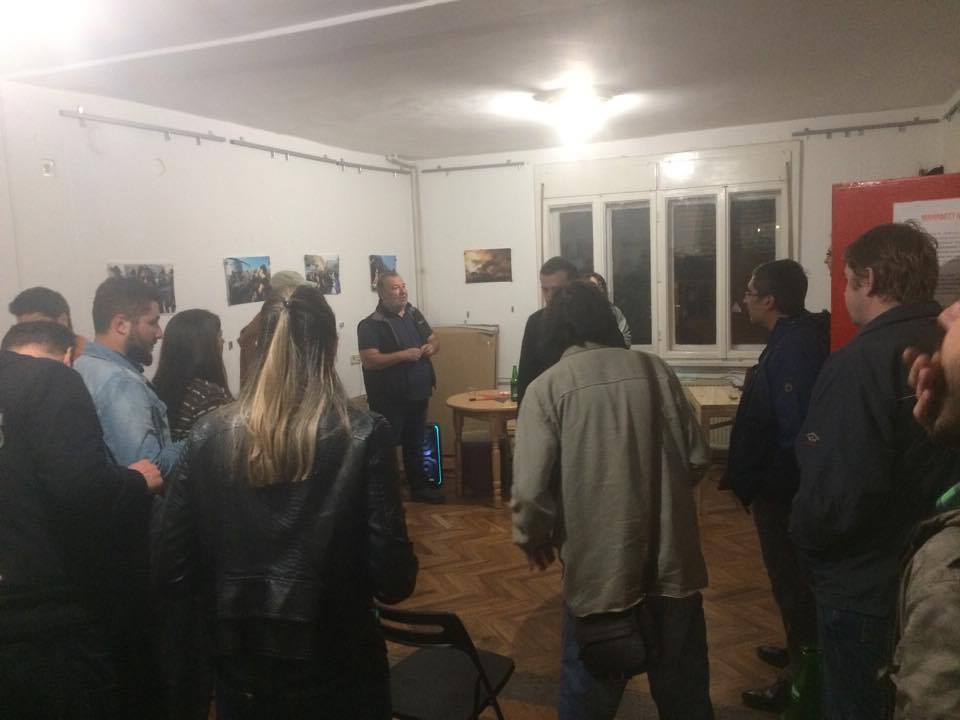 SKOPJE, 02.10.2017 – With an exhibition of photographs made by Robert Atanasovski who registered some of the major events where journalists, photographers and cameramen participated as active stakeholders or as professionals that follow an event, the SSNM marked the end of the one-year project called "Behind the Titles".
The project was supported by the Association of Journalists of Macedonia within the project "Journalists Network for Media Freedoms in Macedonia", implemented by AJM in cooperation with the European Federation of Journalists (EFJ), and with financial support from the European Union.
"Behind the headlines" unites SSNM's activities focused on locating key problems that burden the profession, methods and ways through that destroy the freedom of speech, and at the same time offer possible solutions.
Analytical and research texts were prepared for mobbing in the editorial boards, for parallel associations and trade unions, for respecting the working rights in the editorial offices, for the necessary reforms in MRTV, court cases of SSNM and research on the level of average income in the media.
All themes were followed by debates and social gatherings at the Social Center "Dunja" where the SSNM office is located.
Source: (SSNM)