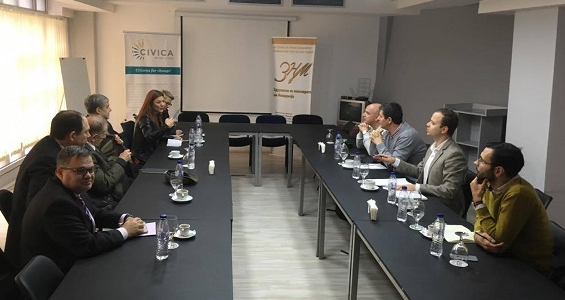 SKOPJE, 04.12.2017 – The Association of Journalists of Macedonia today organized a briefing for representatives of the international community in Skopje regarding the media reforms.
The president of AJM, Naser Selmani, urged representatives of the international community to encourage the Government to continue with the media reforms, which are one of the key priorities for the country. Selmani stressed that the Government should adopt the amendments to the Law on Audio and Audiovisual Media Services, which will include the key remarks from the journalist and media organizations and submit them for adoption to the Parliament.
"The adoption of the law will help to create better working conditions for the media and media workers, but the deep and substantial reforms will have to follow in the coming period," Selmani said.
Representatives of the international community expressed their willingness to support the process of media reforms that will involve all interested and concerned parties.