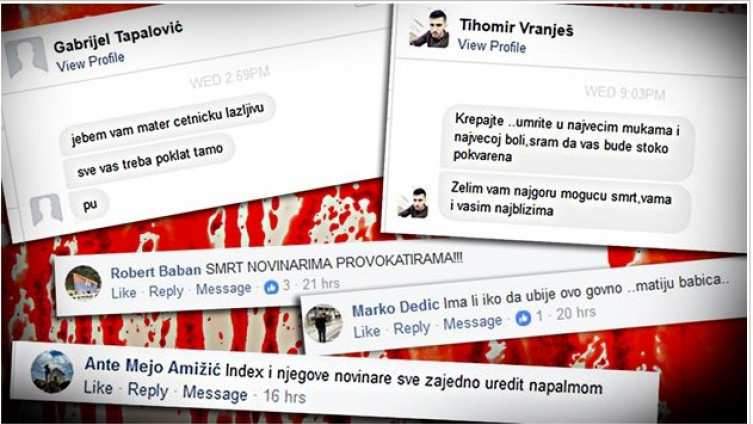 ZAGREB, 04.12.2017. – Croatian Journalists' Association (CJA) condemns threats, including even death threats, against journalists and media on account of reporting on verdicts for six BH Croats and suicide of general Slobodan Praljak in the courtroom of the  International Criminal Tribunal for the former Yugoslavia, ICTY.
The main target of those threats were journalists and media that pointed out in their articles the fact that the accused, general Praljak included, were convicted for war crimes.
CJA also condemns journalists and media that violated basic ethical and professional principles by publishing headline grabbing contents as well as those that by populist rhetoric serve political purposes and not public interest, HRT, the public media service, included.
It is inadmissible and ultimately dangerous to use ICTY's rulings and general Praljak's suicide to encourage nationalistic emotions and dissemination of hate.
We remind once more that Croatian political leaders avoid to speak out against attacks against journalists who do their job responsibly; one part of them even participate in those attacks by supporting journalists and media that violate ethical and professional principles.