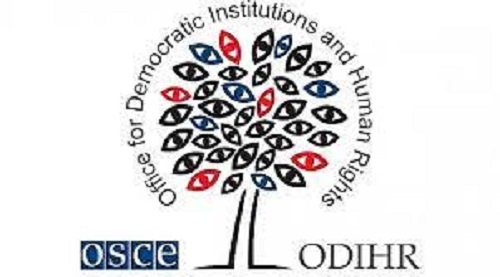 SKOPJE, 01.29.2018 – Following an invitation from the Ministry of Foreign Affairs, OSCE/ODIHR prepared a report on the local elections in Macedonia, which took place during the month of October. The report also noted the detention of two journalists for which the Association of Journalists of Macedonia had a fierce reaction.
In the report, beside the work of the media, all elements of the elections process were analyzed such as: electoral system and legal framework, election administration, voter registration, candidate registration, campaign environment etc.
Also, OSCE in the end of the report gives recommendations for the work of the public broadcaster, where it says that MRT should strengthen its' role as public broadcaster by improving the quality of the programmes. According to the report: – "The MRT should promote pluralism, provide a broader range of political viewpoints, professionalize journalism, disseminate voter education programmes and increase women's political participation by providing them with greater news coverage".
You can find the report on the following link.