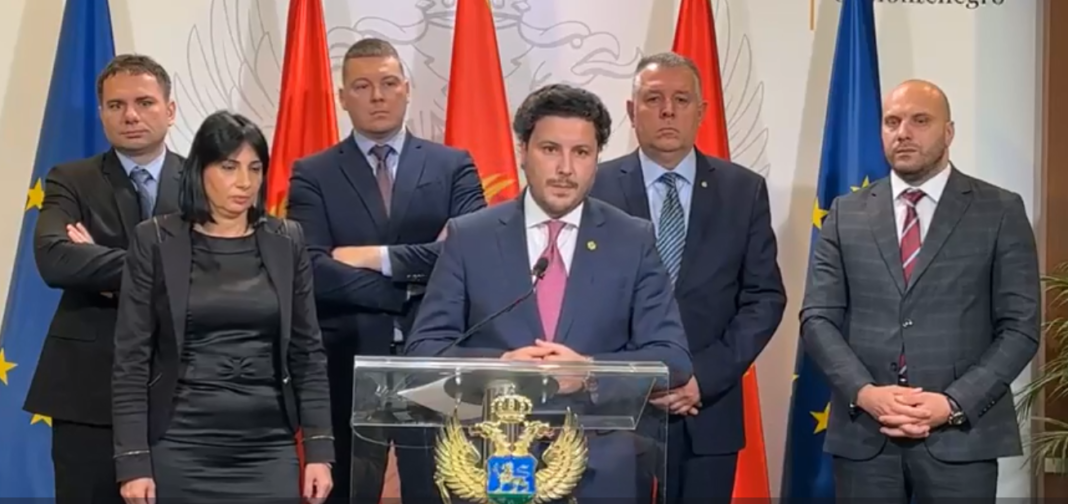 PODGORICA, 03.05.2023. – There were huge, epic obstructions by all state authorities so that the mastermind of the murder of Duško Jovanović was not revealed, Prime Minister Dritan Abazović announced after a meeting in the Government regarding attacks on journalists, with special emphasis on the murder of the editor of "Dan".
That case, as he pointed out, must be a state priority. "When the truth emerges, it will be clear to many people why it took so long," said Abazović.
"Everything that was done was done in order to obstruct justice and for such a period of time to pass. Those kinds of obstructions, at least as far as the executive power is concerned, do not exist and must not exist. All documentation, in accordance with the law, will be submitted for everyone to see and the Government is ready to appeal to international partners for expertise," said Abazović at the conference.
He added that there are not many documents in the National Security Agency (ANB).
"Let's go in that direction as well, to see who are the officials who worked on those cases, whether they worked professionally," said the Prime Minister.
At the conference, he also pointed out that we all have to work on improving the general environment for media freedom in Montenegro.
"The case of Duško Jovanović is a priority and we expect that, after some personal changes take place, we will give special importance to this," said Abazović.
Minister Zoran Miljanić, who is also the deputy president of the Commission for Monitoring Investigations into Attacks on Journalists, said that today's meeting was extremely good.
"Some things, it seems to me, have been cleared up with the representatives of the prosecution. We have a promise that they will continue working on the investigation of the murder of Jovanović with full intensity and that everything written in the work of the Commission will be checked. I hope that we will soon find evidence. The murder of Jovanović is a blockage of legal Montenegro and until it is resolved it is difficult to talk about justice and the rule of law," said Miljanić.
The Minister of Internal Affairs, Filip Adžić, said that he is encouraged by the Reporter without Borders report, according to which Montenegro has advanced 24 places according to the media freedom index.
"It has been established and agreed upon that it is a strong message that the authorities must give their contribution to reach the executors and orderers of these acts, as well as those who obstructed the work on these cases," stressed Adžić.
He added that it must be shown who are the people "who have been an obstacle all this time to get to the perpetrators of these crimes."