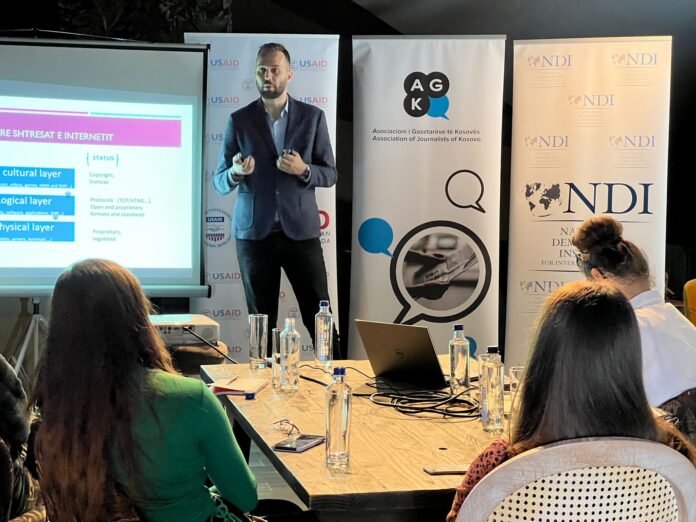 The Association of Journalists of Kosovo organized today the last module of the Journalists Information Integrity Academy.
The participating journalists discussed the verification of videos, images, cyber security, and the fight against misinformation together with Blerton Abazi – Doctor of Cyber ​​Security at the same time professor at UBT College, and Adea Beqaj – Program Officer at NDI.
During this module was also discussed the preventive mechanisms, methods, and techniques that can be applied to verify information, as well as concrete examples of how social networks are used to spread misinformation.
In this meeting were also presented the findings of the assessment of the media environment in Kosovo – "Information Integrity in Kosovo: Assessment of the Political Economy of Disinformation".
The Journalists Information Integrity Academy started in November 2021 with the support of the National Democratic Institute – NDI and USAID in Kosovo, through which a series of trainings and discussions were provided on information integrity, professionalism in journalism and the presence of misinformation, ethics during reporting with a particular focus on the portrayal of women in the media and the legal perspective of journalism and the media.