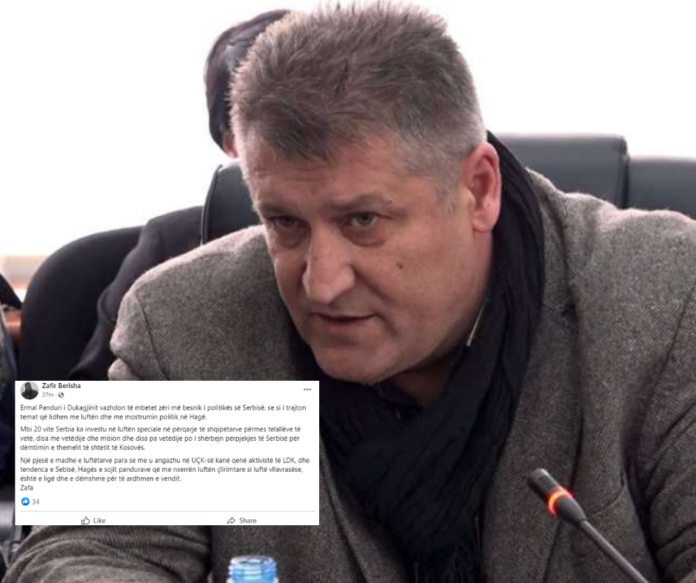 The Board of the Association of Journalists of Kosovo is concerned with the used language of the former deputy of NISMA, Zafir Berisha against the author of "Debat Plus" on RTV Dukagjin, Ermal Panduri.
Berisha wrote on his Facebook profile that "Ermal Panduri of Dukagjini continues to be the most loyal voice of Serbian politics, how he handles the topics related to the war and the political monster in Hague."
Any attempt to connect journalists and media with Serbia is unacceptable and extremely dangerous, especially for a sensitive process such as that of Hague.
AJK calls on politicians to refrain from such language against journalists, because, as a result of such language, journalists often become targets of threats and insults from the public.