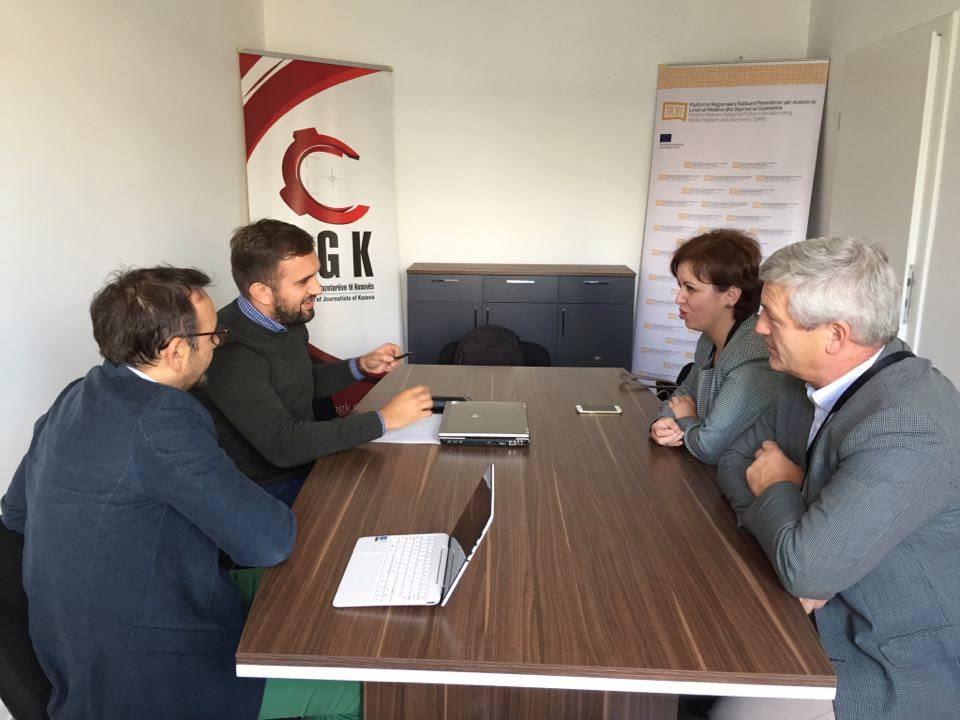 PRISTINA, 03.10.2017 – Chairman of Association of Journalists of Kosovo, Shkelqim Hysenaj and executive director, Arben Salihu met with representatives of Prime Ministers' Public Communications Office, Violeta Hyseni – Kelmendi and Ismet Cakiqi.
During the meeting, AJK was informed about draft concept document on government's communication service. Representatives of PM's office stressed that the document includes an analysis of government communication and offers recommendations for improvement of communication with media and public.
AJK will analyse the draft document and it will follow closely this initiative due to our interest for increase of transparency as well as the improvement of communication of institutions with media/journalists.