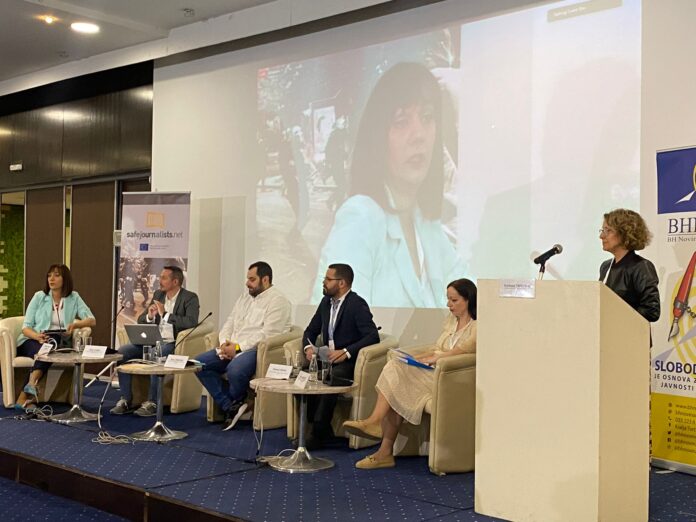 Safe Journalists Network organized a Regional Conference in Sarajevo, to present the findings of the Index for Media Freedom and Safety of Journalists.
On behalf of AJK, the Chairman of the Board, Xhemajl Rexha spoke about the safety of journalists in Kosovo in 2021.
"Since 2018, the cases of attacks of various forms against journalists in Kosovo have increased, and in 2021 a total of 29 cases have been registered at AJK. Many of these attacks, mostly verbal and online, came directly from people that have power or that are closely linked to the government, which is a worrying trend in the country. A high number of journalists continue to work without contracts, and unfortunately are paid below the level of the average salary in Kosovo", said Rexha.
Safe Journalists, funded by the European Commission, monitors media freedom and reports on attacks on journalists in Serbia, Bosnia and Herzegovina, Kosovo, Montenegro, Northern Macedonia, and most recently in Albania.