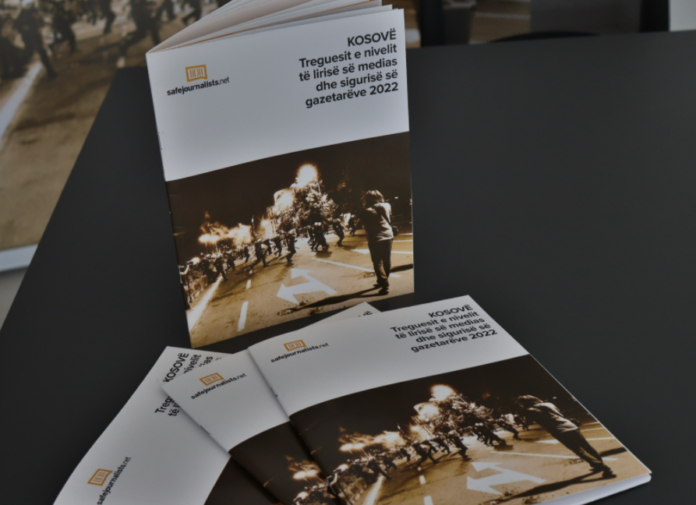 The Association of Journalists of Kosovo, today published the annual report "Indicators on the level of media freedom and journalists' safety 2022".
The report was conducted by the researcher, Getoarbë Mulliqi Bojaj, within the framework of the regional platform Safe Journalists. The report represents the findings in regard to the situation of legislation, and political issues in relation to media freedom and the safety of journalists in Kosovo.
The report focuses on three indicators; the legal framework, the position of the journalists in the newsroom, and the safety of journalists.
The findings of the report were presented by the researcher Getoarbë Mulliqi Bojaj, the Legal Expert of the report, Yll Zekaj, as well as the Chairman of the Board of AJK, Xhemajl Rexha.
According to these findings, the situation of journalists continues to be serious, the number of attacks on journalists has increased from 29 in 2021 to 33 in 2022, while the tendency to silence journalists through SLAPP lawsuits is more prominent. One of the recommendations of the report emphasized the need for journalists to report all cases of violation of their rights, better cooperation with the institutions of the Republic of Kosovo and media, as well as to complete as soon as possible the KJC (Kosovo Judicial Council) Data Management System.