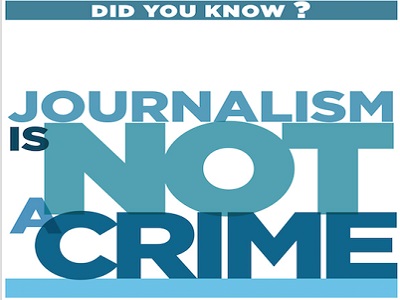 SKOPJE 29.07.2016 The Association of Journalists of Macedonia has joined the International Federation of Journalists and initiative in support against the wave of attacks targeting journalists and media outlets in Turkey.
Today, AJM send a letter of concern to the Turkish Ambassador, H.E. Ömür Şölendil, in which they condemn the mass arrests of journalist and closure of media outlets, that occurred after the coup d'etat attempt. In the letter, the president of AJM, Naser Selmani, called on the Turkish government to refrain from further attacks on journalists and media. "We believe that the state of emergency should not be used as an excuse for widespread purges in media and other sections of society. Censorship of media simply for criticizing government policy is unlawful, even in a state of emergency." was written in the letter by Selmani.
AJM and all of the members of IFJ and EFJ, call on the Turkish authorities to respect international conventions protecting the human rights, the trade union rights and the freedom of expression.
On this page you can follow up with the current number of imprisoned journalists and media owners in Turkey, reported by EFJ.
In the name of freedom and democracy in Tourkey, we eager to you sing a petition published by Amnesty International