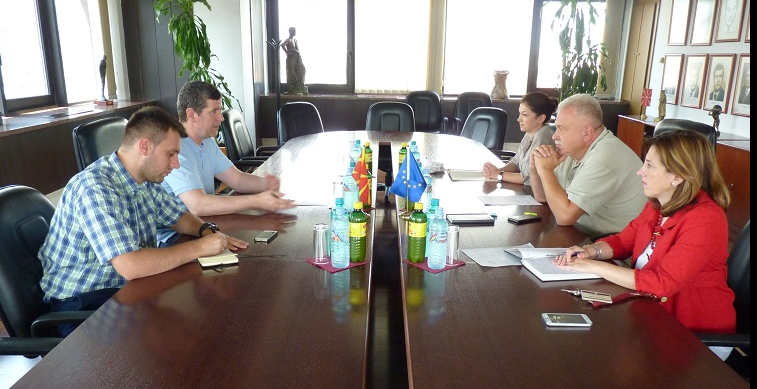 SKOPJE, 06.07.2018 – The President of the Association of Journalists of Macedonia, Naser Selmani, met yesterday with the President of the Supreme Court, Jovo Vangelovski. At the meeting, they discussed about the harmonization of the Supreme Court's case-law on defamation and insults lawsuits against online media.
Selmani urged the Supreme Court to consider the Association's initiative as soon as possible, which requires the Skopje Court of Appeal to process defamation lawsuits against online media in accordance with the practice of the Appellate Courts in Bitola and Ohrid.
The President of AJM assessed that it was not a matter for the courts to interpret the law on civil liability for insult and defamation, but instead, they should strictly apply it in practice.
He said that the attempt of the Court of Appeal to license media limits the freedom of speech and is contrary to the practice of the European Court of Human Rights.
According to him, the creation of a false image in the public that allegedly there is a collision in the laws regarding the treatment of defamation lawsuits against online media should serve as an alibi of certain political circles that insist on tougher regulation of the Internet.
President Vangelovski informed that the request of the AJM is followed to the Civil Department in the Supreme Court, which is expected to have a meeting next week where it is expected to take a stance on the issue.
Selmani and Vangelovski also discussed other current issues related to the harmonization of the practice of the Macedonian courts with the ECtHR practice in cases against journalists and media.