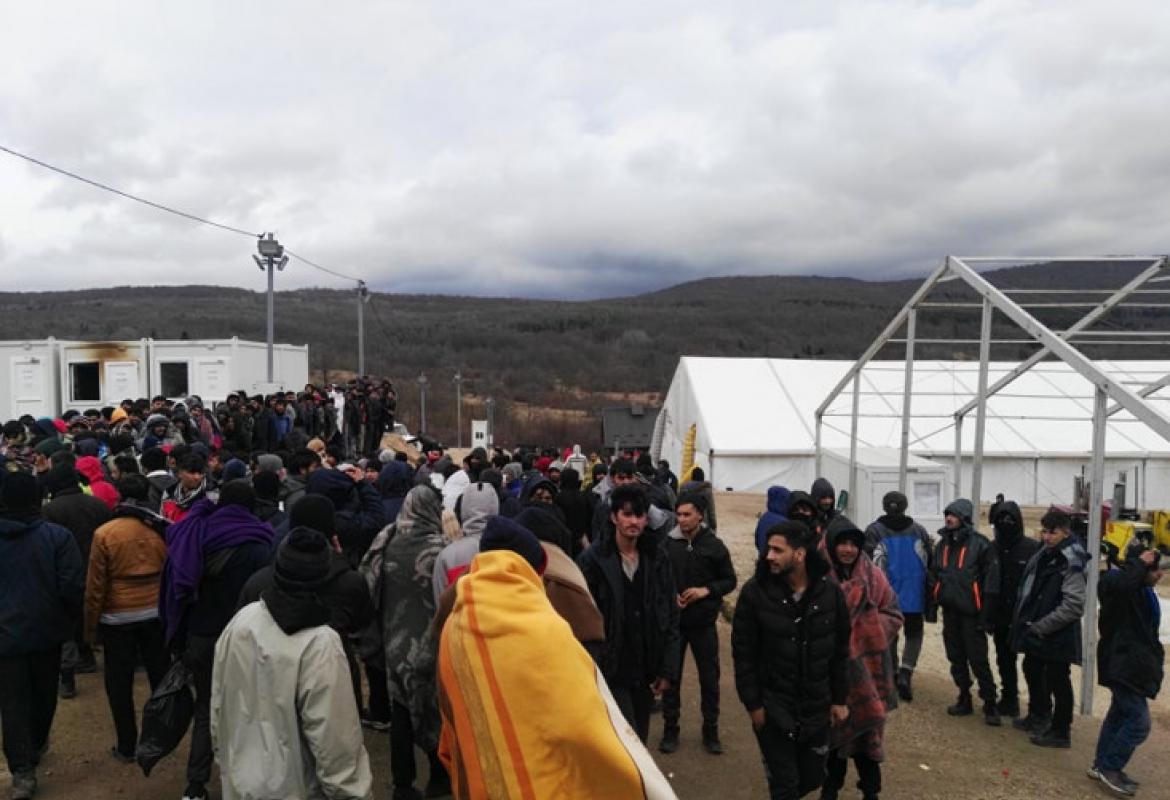 SARAJEVO/BIHAĆ,  27.12.2020. – The Steering Committee of the BH Journalists Association and the Free Media Help Line express concern over the increasing pressure on journalists and media reporting on migrants and the migrant crisis in Una-Sana Canton (USC), which arose after the migrant center "Lipa" was closed and then set on fire.
Political pressure, threats to journalists and hate speech on social networks, initiated by politicians from the USC and followed by citizens and certain non-governmental organizations, are an inadmissible violation of the right of journalists to free and safe work and reporting in the public interest. The "hunt" for journalists, especially those from Bihać, was initiated by Sej Ramić, the organizer of numerous anti-immigrant protests and actions, and the candidate for mayor of Bihać in the recent local elections. The Steering Committee of BH Journalists demands from the local authorities in the USC to provide journalists and the media with normal working and reporting conditions, and to prevent any kind of pressure and endangering their safety.
At the same time, BH Journalists draw the media's attention to the fact that their reporting contributes to clarifying all the circumstances of the migrant crisis and its consequences for people on the move, who spend days in the open air, in the snow and without enough food. The way of taking care about these people is a topic of public importance for the whole BiH, and journalists and media must report in accordance with journalistic ethics and in a way that will enable citizens to understand the needs of migrants and the gravity of the situation they are currently in.
The politicization of the migrant crisis through media content, the spread of xenophobia and intolerance towards this vulnerable group, as well as the publication of inflammatory comments or statements by officials are gross violations of professional standards of journalism and human rights of migrants. Therefore, we once again appeal to fellow journalists to base their reports on the migrant crisis in the USC on established facts, objective, reliable and accurate information from various sources, with a critical consideration of the responsibilities of state and local authorities as well as numerous international organizations in creating and prolonging the migrant crisis.