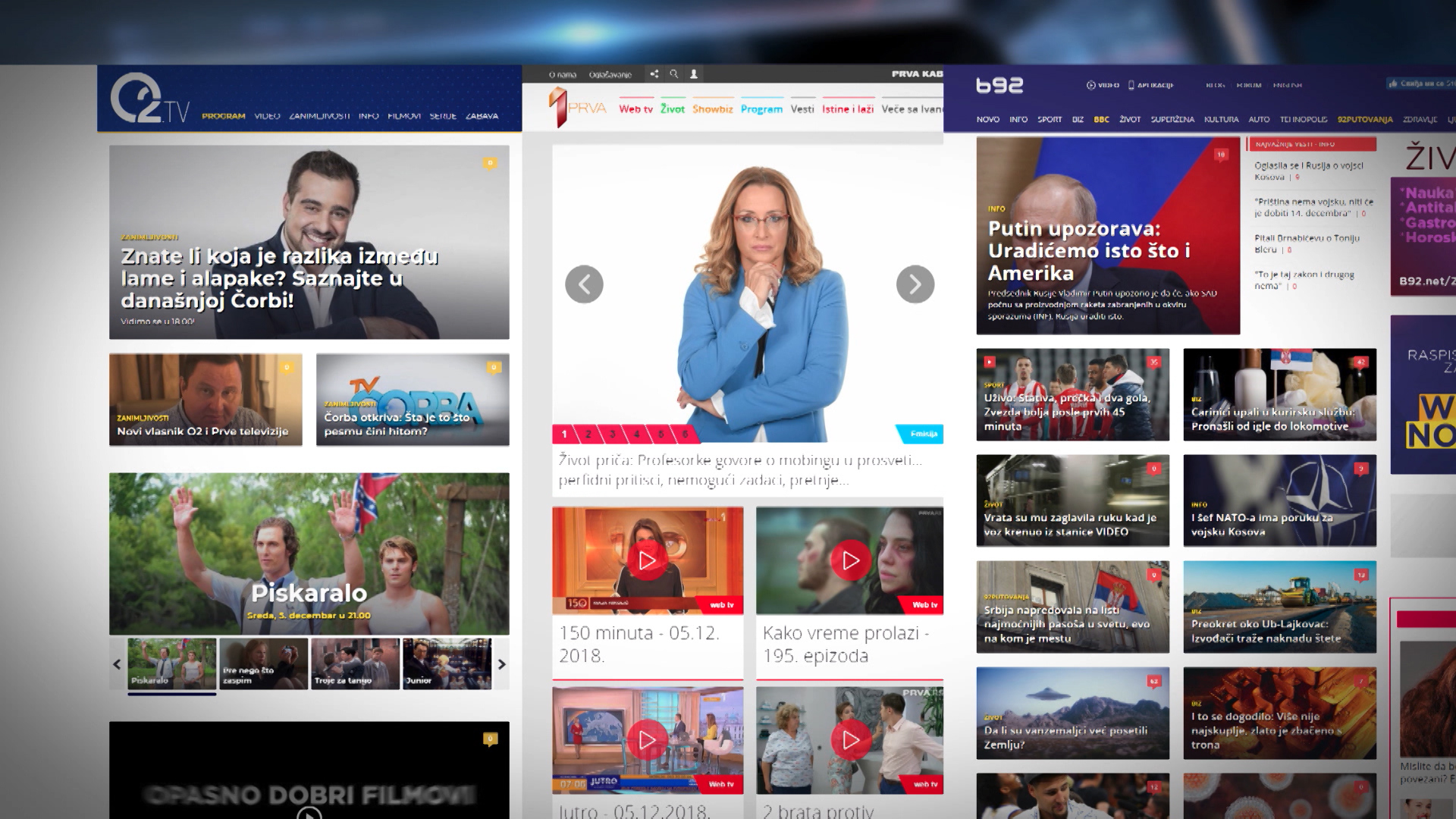 BELGRADE, 07.12.2018. – The Independent Journalists' Association of Serbia (NUNS) has called for a quick investigation into the purchase of the TV Prva and O2 stations by the Kopernikus Corporation which is owned by the brother of a ranking ruling Serbian Progressive Party (SNS) official.
Kopernikus sold its cable provider branch to the state-owned Telekom Serbia last month for a price of almost 200 million Euros which experts believe is much higher than the real value of the subordinate company.
The NUNS and some NGOs warned that this is a case in which media freedom and pluralism are being undermined but Culture and Information Minister Vladan Vukosavljevic says that "as far as he knows, the purchase of Prva and O2 was done in line with the law".
Kopernikus Corporation owner Srdjan Milovanovic could soon become the top Serbian media mogul with two TV stations with national frequencies, three web portals, a radio station and nine cable TV channels. He sold his Kopernikus Technologies to the Telekom and then bought Antena Group's media empire in Serbia for almost the same price in the space of just one month.
"This is intriguing and deserves a quick reaction by state bodies," NUNS official Dragan Janjic said. The only quick reaction came for the Serbian President who appeared on the pro-government TV Pink morning show a day after the purchase of the two TV stations was confirmed.
Aleksandar Vucic said he only met Milovanovic, whose brother is the top SNS official in the southern city of Nis, on two occasions. A marketing agency close to Vucic's SNS had a contract with Kopernikus to produce eight hours of programming on one of its channels prior to the 2012 elections.
Vucic added that the fact that Milovanovic's brother is a ranking SNS official has nothing to do with the purchase of the TV stations.
Janjic said Vucic's reaction to the Kopernikus purchase of two TV stations would give rise to suspicions. "Either he knew about it in advance or he is trying to arbitrate," he said.
The Civic Initiative's Maja Stojanovic agreed that an investigation should be launched. "The president does not have jurisdiction over this issue and it would certainly be good for state institutions such as the prosecution and relevant ministries to investigate and see if there was corruption," she said.
Srdjan Milovanovic was asked for a comment by N1 but has put it off twice.