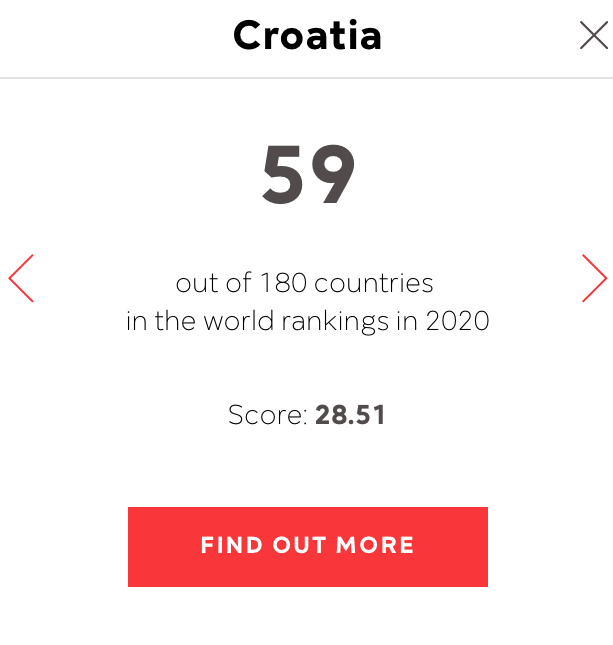 CROATIA – Ranked: 59 (+ 5)
We talked to Hrvoje Zovko, president of Croatian Journalists' Association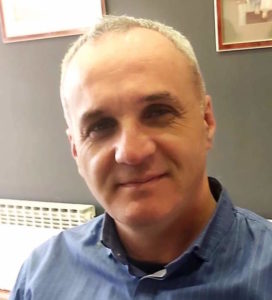 According to an RWB report, things have not changed much compared to previous years: journalists who have investigated corruption, organised crime or war crimes have often been harassed. The RWB states that defamation in Croatia is criminalized and insulting the Republic, its symbols, anthem or flag can be punished by imprisonment for up to three years.
The government has not stopped interfering with Croatian Radio-Television (CRT) affairs, and the administration of that public service continues to sue employees who have pointed to this problem. CRT also has gone one step further and sued the Croatian Journalists' Association (CJA). The RWB states that physical assaults, threats and cyber-violence continue to be a major problem for journalists, with no response to the authorities.
Yet, journalists are still the target of numerous threats and attacks in Croatia. We are particularly concerned of the silence of the people who run the state; we had recently an attack in Split on two journalists who were just doing their job; Croatian Minister of Interior, Davor Bozinovic condemned the attack, but there was no reaction from Prime Minister Andrej Plenkovic. There is the strong influence of politics in the operation of public service. At one point, the public broadcaster launched a series of lawsuits against other media and journalists who wrote and spoke critically about the work of CRT, which is paid for by all citizens. CRT also sued its own employees as well as the CJA, the only professional association of journalists in Croatia, which is a unique case in the world. Corruption and war crimes journalists are often exposed to harassment, pressure and assault. The prosecution of journalists continues, and all lawsuits by the authorities and the judges aim to intimidate journalists and discourage serious investigative texts on crime, corruption and war crimes. What we especially consider important to mention is that in Croatia has been created an atmosphere in which journalists are guilty of everything.
We would like things to be fixed for next years and Croatia to be even better placed on this list of media freedom, but it is very ungrateful to forecast anything now because if attacks and threats, such as occurred in the first few months of this year continue, I can't be optimistic that anything will go better.