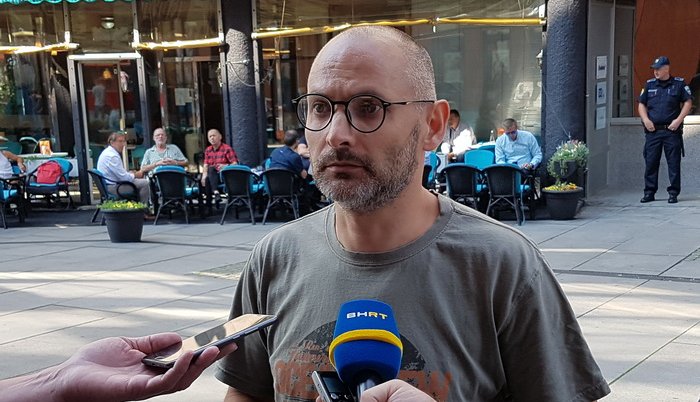 ZAGREB, 27.09.2018. – The Croatian Journalists' Association (CJA) contacted relevant institutions regarding journalist Domagoj Margetić's case. The CJA asks for the facts stated in his reports to the Police to be investigated and cases of threats and attacks against him to be processed.
According to information the CJA has and that have been given to the Police, the Ministry of Internal Affairs, the Ministry of Justice and the State Attorney Office Domagoj Margetić has reported over last several years many death threats, attacks against his property and two physical attacks, one of them qualified as attempted murder.
Margetić was the victim of brutal physical attack on August 11, 2014; he was hit with a cement block in the head in front of the house he lived in. The Zagreb County Attorney qualified it as attempted murder. During April, May and June 2015 Margetić reported to the police death threats he received while he was under police protection. On December 13, 2016 he was physically attacked in the street and suffered light injuries. In August 2017 Margetić reported his apartment to be burglarized his equipment and documents related to the story he was working on stolen. In November 2017 he again reported new death threats.
Margetić claims that during this summer he and his family have suffered multiple very awkward pressures and that was the reason he decided to start the hunger strike. The above mentioned threats, including e-mail warning him about potential death, Margetić has reported to the police too.