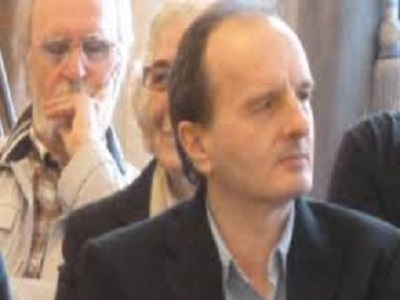 25.09.2016.
CJA is shocked by Novi list Editorial Board as it publicly accused its own journalist Dražen Ciglenečki for professional oversights he has not done.
In Novi list from Thursday, September 22, 2016 an apology to journalist Gordan Malić was published under the title "Gordan Malić did not harm Croatian nacional security". It says that "our journalist Dražen Ciglenečki in his article from February 24, 2014 'Karamarko hired the agent who failed to pass security screening and polygraph in SOA (Security-intelligence Agency)' published incorrect and unapproved information thus harming reputation and dignity of journalist Malić".
The apology is followed by listing those alleged mistakes of Dražen Ciglenečki, including one stating that Gordan Malić was connected to foreign intelligent services that was essential for his brother to fail security screening as candidate for SOA employee.
It is hard to believe that Novi list Editorial Board does not distinguish unapproved and incorrect information from quoting official documents and it makes this move even more odious. Namely, journalist Ciglenečki clearly quoted SOA documents with the same statements now, two years later, his Editorial Board leveled against him. The aim of the article was to inform the public that Tomislav Karamarko, SOA director, hired the person who had failed the security screening.
It is possible that a SOA employee running the security screening did it wrongly and that Gordan Malić had no connection with foreign intelligence services nor with Josip Perković, but it does not change the fact that Karamarko disregarded the findings of his own security screening when hiring Mario Malić. Dražen Ciglenečki did not express any judgment about legality of that act nor did he imply it endangered the national security. He simply informed the public about the fact that SOA director employed the person who failed security screening and supported that by quoting official document.
It is clear, though, that contested statements were not done by Ciglenečki, but by SOA employees who did the screening. Therefore the journalist is not to be blamed; he just quoted these statements writing about an issue of public interest.
After Ciglenečki's article was published, more details about Karamarko's directorial period leaked. For example, SOA was employing staff for just one day then transferring them to Ministry of Finances. That speaks a lot about Ciglenečki's good reasons to publish the story in public interest. Following these information the Parliament National Security Board did monitoring in SOA and found that "at that period there were cases of hiring persons with negative results of security screening at the director's order".
Because of that and initiated by the former President of Croatia Ivo Josipović the National Security Council met and in its conclusions it pointed out that " cases of employing in SOA candidates who had not been proved by security screening were monitored" and that "although those cases did not constitute formal breaking of law it was inacceptable" and that "it constituted safety risk and undermined SOA reputation and integrity".
Novi list Editorial Board (in its unsigned apology) went that far to tell lies about their journalist; they claimed he did not ask other party opinion. On the contrary, Ciglenečki e-mailed Karamarko asking for his comment three days before publishing the article (that was even said in it) but answer never came.
At last, but not least, Novi list Editorial Board accused its journalist for writing an article (the same Board published; it can still be found on Novi list web site) unprofessionally using "high sources" and "anonymous Governmental sources" in spite of the fact that no anonymous sources had been mentioned in Ciglenečki's article. He exclusively quoted official documents.
According to everything mentioned it is evident that Novi list Editorial Board scandalously attacked its own journalist and at the same time violated Ethical Codex of Croatian journalists in the process many times.
Saša Leković, CJA president
Executive Board of CJA's Branch of Novi list – Rijeka
CJA's Branch of Novi list – Zagreb Office