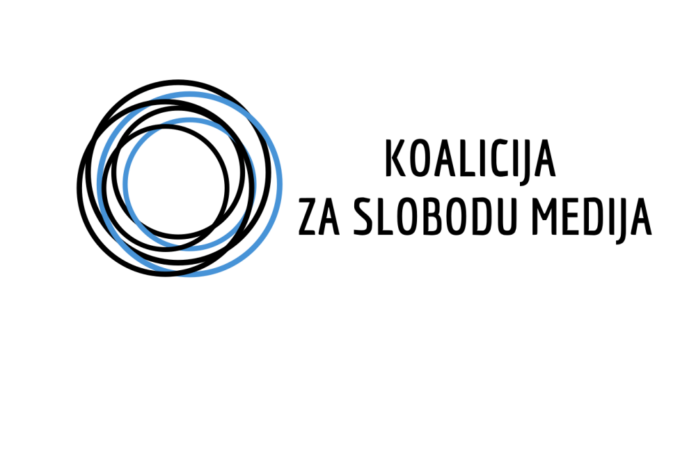 Former State Secretary in the Ministry of Internal Affairs Dijana Hrkalovic, who was accused of abuse of official position, in yesterday's guest appearance on the show "Cirilica" (Cyrillic) on Happy Television, used the opportunity to present a series of incorrect information about BIRN journalist and weekly magazine Vreme (Time) Jelena Zoric and sent her threats mentioning her brother.
"This Jelena Zoric, whose confession we finally got a few days ago, for whom Vlada Gajic from the People's Party says that Sasa Drecun is her source ofinformation. I mean, everyone is saying that she has a very close relationship with him. I hear her brother saying that she had a problem with the newsroom of the television where she previously worked because she covered up the correspondence between Drecun and a criminal, most likely Korac, which arrived at that newsroom's email. Watch out, she hid it from her editors! What is it called? Selective investigative journalism, or what?"
The performance of Dijana Hrkalovic is a continuation of putting pressure on Jelena Zoric. Namely, after a guest appearance in "Pregled dana" (Overview of the day) on NewsMax Adria a few days ago, Zoric found herself the target of opposition representatives, who accused her of "selling out" because she stated that "there is no Andrej Vucic" in the Jovanjic affair.
The Coalition for Media Freedom sees Dijana Hrkalovic's latest appearance as an attempt to discredit the multi-awarded journalist with untruths, since Jelena Zoric made a report on the controversial correspondence for N1 television, where she worked at the time, while the mention of her family members can only be for the purpose of threats and intimidation.
Dijana Hrkalovic used the opportunity to label independent media and journalists in her earlier guest appearances in pro-regime media, so N1, Nova, Danas, as well as Vukasin Obradovic have already been targeted by her.
The Coalition for Media Freedom strongly condemns the perfidious threats directed at Jelena Zoric as well as the labeling of journalists by Dijana Hrkalovic. Such performances can only further threaten the safety of independent journalists, against whom a campaign has been conducted by the authorities and media sympathetic to them for years.
Also, we call on all political actors to stop putting pressure on the media and journalists, and the police to protect them, so that they can do their job professionally and without fear.
The Coalition for Media Freedom consists of the Association of Media, the Association of Online Media (AOM), the Independent Association of Journalists of Vojvodina (NDNV), the Independent Journalists Association of Serbia (NUNS), the Business Association of the Association of Local and Independent Media "Local Press" and the Slavko Curuvija Foundation.