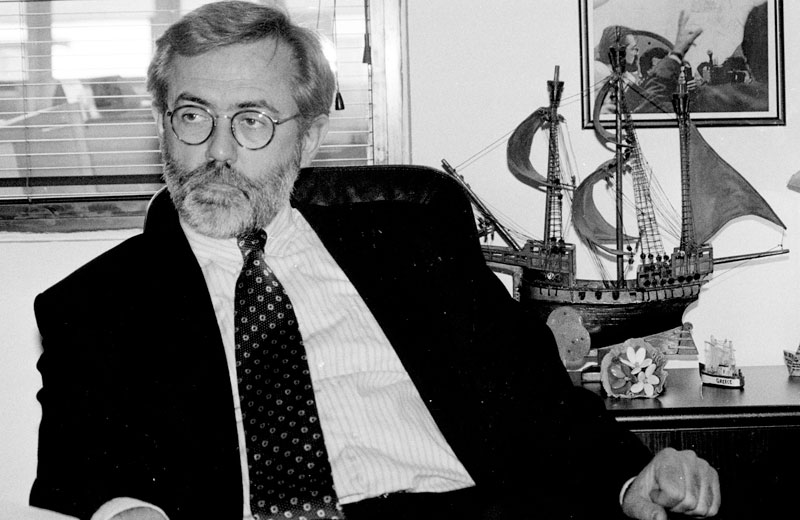 BELGRADE, 15.05.2017. – A former Socialist Party official, Milorad Vucelic, said the only connection between him and the murder of the journalist Slavko Curuvija was a phone number that was located near the place of murder.
Milorad Vucelic told the Belgrade Higher Court on Monday that former security service officer Miroslav Kurak, who is accused of murdering the journalist Slavko Curuvija, worked in Vucelic's private security, but was not on the duty on the day of the murder of Curvija.
Vucelic said he was at home on the day without security, because it was Easter, and he was only later informed about the murder by the then president of the Democratic Party, Zoran Djindjic.
The trial for the murder opened at Belgrade special court in 2015, 16 years after Curuvija was shot dead. He was allegedly killed because of his opposition to Yugoslav President Slobodan Milosevic. Witness hearings are still not over yet.
The trial has also heard the testimony of Biljana Pejovic, the widow of Luka Pejovic who has been linked to the murder of Curuvija. She said her late husband was not connected to it.
"Luka had nothing to do with it [the murder], and how he got there [in the media], I do not know," Pejovic said, Beta news agency reported.
She added that her family had experienced problems after Pejovic was marked out in the media as a possible murderer, adding she had never heard of Curuvija until he was killed.
The court also heard from Ivana Vukovic who worked in a private company that was paying for two phone numbers registered with Vucelic.
According to Beta, Monday's hearing began with the presentation of the objections of the defendants and their lawyers to the testimony of the former head of National Security Goran Petrovic, with claims that this was based on assumptions and contained false, personal attitudes.
Petrovic said in court on May 12 that state security surveillance operatives were misused so that Curuvija could be killed.
According to the indictment in case, an "unknown person" ordered the killing of the journalist, while Radomir Markovic, the former state security head, abetted the crime, and three former security service officers – Ratko Romic, Milan Radonjic and Miroslav Kurak – took part in the organisation and execution of the murder.
Kurak was the direct perpetrator, while Romic was his accomplice, it is alleged.
Three of the suspects have pleaded not guilty. Kurak is on the run and is being tried in absentia.
Markovic is already serving a 40-year sentence for the murder of the former Serbian President Ivan Stambolic and other crimes.
Romic was acquitted alongside Radonjic last September of the attempted murder of the opposition party leader Vuk Draskovic.